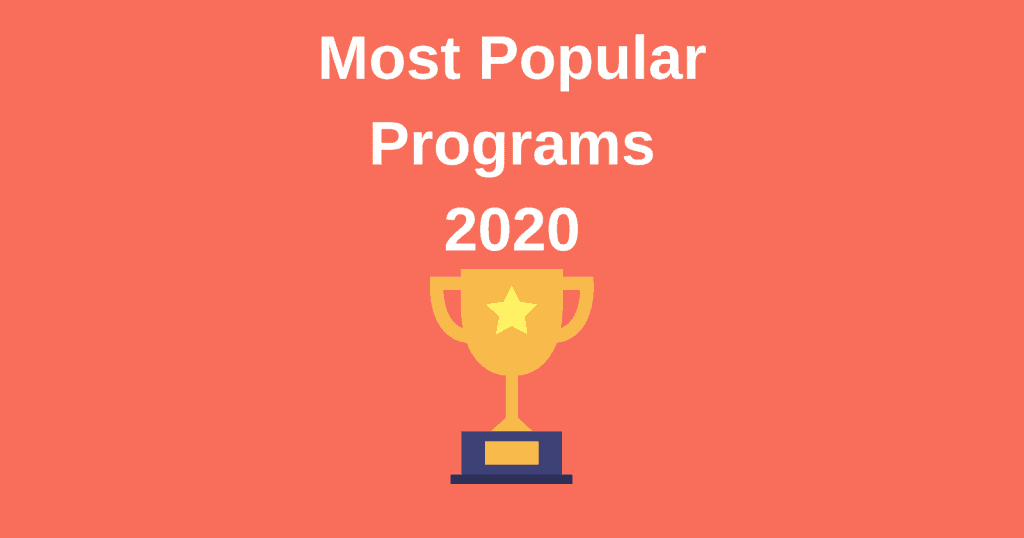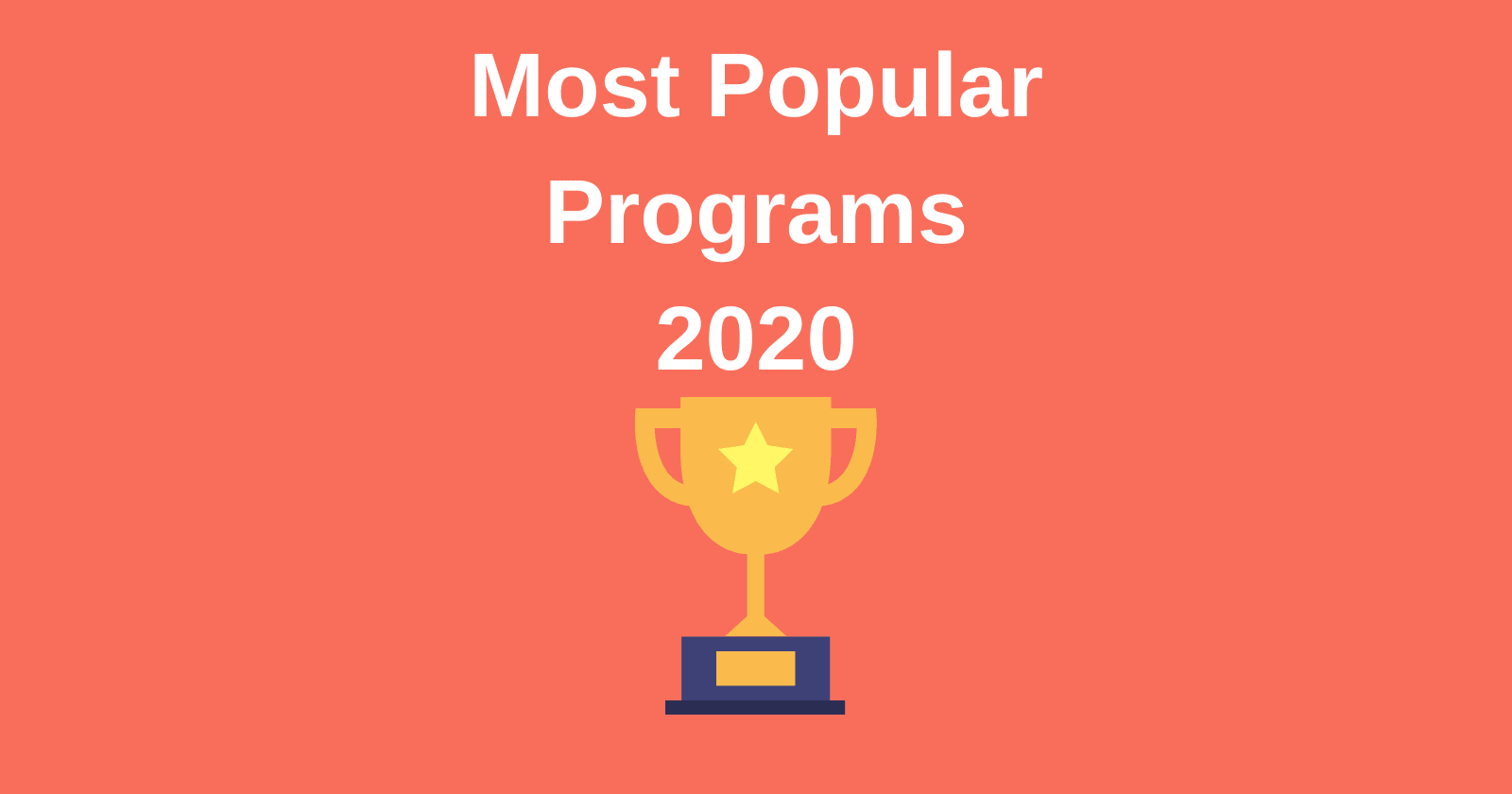 Welp…. what a year, right?
Despite the COVID-19 pandemic, Lift Vault still saw a 36% increase in clicks on spreadsheets from 2019 to 2020 (January 1, 2020 – December 4, 2020, YoY).
Even when looking at April 2020 to November 2020, clicks on spreadsheets grew 18%, demonstrating there is still a healthy demand for workout programs despite intermittent gym closures.
Below you can find which programs were the most popular, along with superlatives for various program categories.
Top 25 Programs of 2020
Most Popular Overall Program
Once again, the title of most popular program on Lift Vault goes to nSuns.
I think its popularity is owed to a few things:
Its rabid fanbase on Reddit, especially on subs like /r/fitness, /r/weightroom, and /r/nsuns, which was closed this year.
The spreadsheets are easy to follow.
It exposes lifters to tonnage that is likely higher than anything they've done before. This increases their work capacity and strength gains follow. As Greg Nuckols summed it up: "More is More."
Most Popular Bench Press Program
Out of nowhere, the 6 Week Russian Bench Press Program went viral on TikTok and quickly became the most popular bench press program of 2020.
The 6 Week Russian Bench Program is a tried and true peaking program with a pretty straightforward linear progression. I'm happy to see the fundamentals getting more interest!
I should also mention the consistent popularity of the 3x Intermediate Medium Bench Press program that is included in the Nuckols 28 Programs collection.
Most Popular Squat Program
Specialty squat programs aren't quite as popular as bench press or deadlift programs for whatever reason, so I'm going to take a few liberties with what is classified as a squat program.
A familiar face, the classic Smolov Program, finishes first for most popular squat specialty program.
While it's not something most people should run, it has maintained its appeal due to the immense strength gains that can be achieved with it and feeling of personal pride that comes from accomplishing it.
The runner up was the squats from the Candito 6 Week Program, which were extracted and combined with the Candito Advanced Bench Program to form the Candito Advanced Bench 6 Week Hybrid Program – the program trailing behind Smolov in popularity rankings. It's kind of a technicality, but it is worthy of a mention.
Most Popular Deadlift Program
The Coan Phillipi Deadlift Routine came out ahead for deadlift programs. Another tried and true classic.
Most Popular Beginner Program
GreySkull LP continues to maintain popularity amongst novice lifters, which is great to see.
It's essentially an evolved (and I'd argue, improved) version of Starting Strength, which is easily one of the most popular lifting programs for novices of all time.
The modifications are small. AMRAP sets are employed for a bit of auto regulation. Rows are used instead of power cleans. There's more back volume in general, with rows or chins performed in each training session.
Some light accessory work is included too, which is fun because who doesn't like to do arms?
Related: Best Beginner Powerlifting Programs
Most Popular Intermediate Program
It's nSuns. You already knew that.
Runner up: PHAT, which (spoiler alert) also won the title of most popular powerbuilding program down below.
As PHAT is definitely geared more toward hypertrophy than nSuns, if you're looking for a strength program to run after graduating from nSuns Academy, I'd recommend finding a 5/3/1 template you enjoy or trying out Nuckols 28 Programs.
Related: Best Intermediate Powerlifting Programs
Most Popular Advanced Program
Assuming the loose and generally unhelpful guideline of "if it progresses slower than every 4 weeks, it's advanced," the 8 & 16 Week Calgary Barbell Programs are the most popular advanced powerlifting programs of 2020. They'd also win for most popular peaking programs.
The runner up would be Sheiko programs, which range from all skill levels and use cases, but do include advanced programming options outside of pure meet preparation.
Most Popular Powerlifting Program
Depending upon how strictly you define what constitutes a powerlifting program, this title could reasonably go to nSuns or 5/3/1, but neither were designed with powerlifting in mind.
For that reason, Boris Sheiko's programs were the most popular for powerlifting purposes. As these programs tend to get great results for those willing to adopt their rigorous methodologies, it is great to see this reflected in their continued popularity.
Also of note, the Sheiko Gold app has gotten great reviews from Apple and Android lifters.
Related: Powerlifting Programs
Most Popular Powerbuilding Program
Ignoring the fact that "powerbuilding" is a pretty nebulous term, the most popular programs typically classified as powerbuilding were good ol' PHAT and PHUL.
Standing for Power Hypertrophy Adaptive Training and Power Hypertrophy Upper Lower, respectively, they've remained staples when it comes to threading the needle between strength gains and hypertrophy gains.
Related: Powerbuilding Programs
That's all, folks.
To your continued gains in 2021 and beyond!