I'll be honest: one of my favorite parts of the gym is wearing a great t-shirt that I usually wouldn't wear other places. Being around other people who "get it" makes a great t-shirt even better. Here are 10 of my personal favorite motivational and funny bodybuilding t-shirts. Pick one up for yourself or the bodybuilder in your life!
Motivational Bodybuilding T-Shirts
Black "Fury" T-Shirt by Animal
No collection of bodybuilding t-shirts would be complete without the iconic Animal t-shirt, available in just about every color imaginable. My personal favorites are the black "fury" t-shirt design and the yellow "pak" design.
This classic design is available on 100% ring-spin, fine gauge cotton. It has also been prewashed to minimize shrinkage. Available from Animal.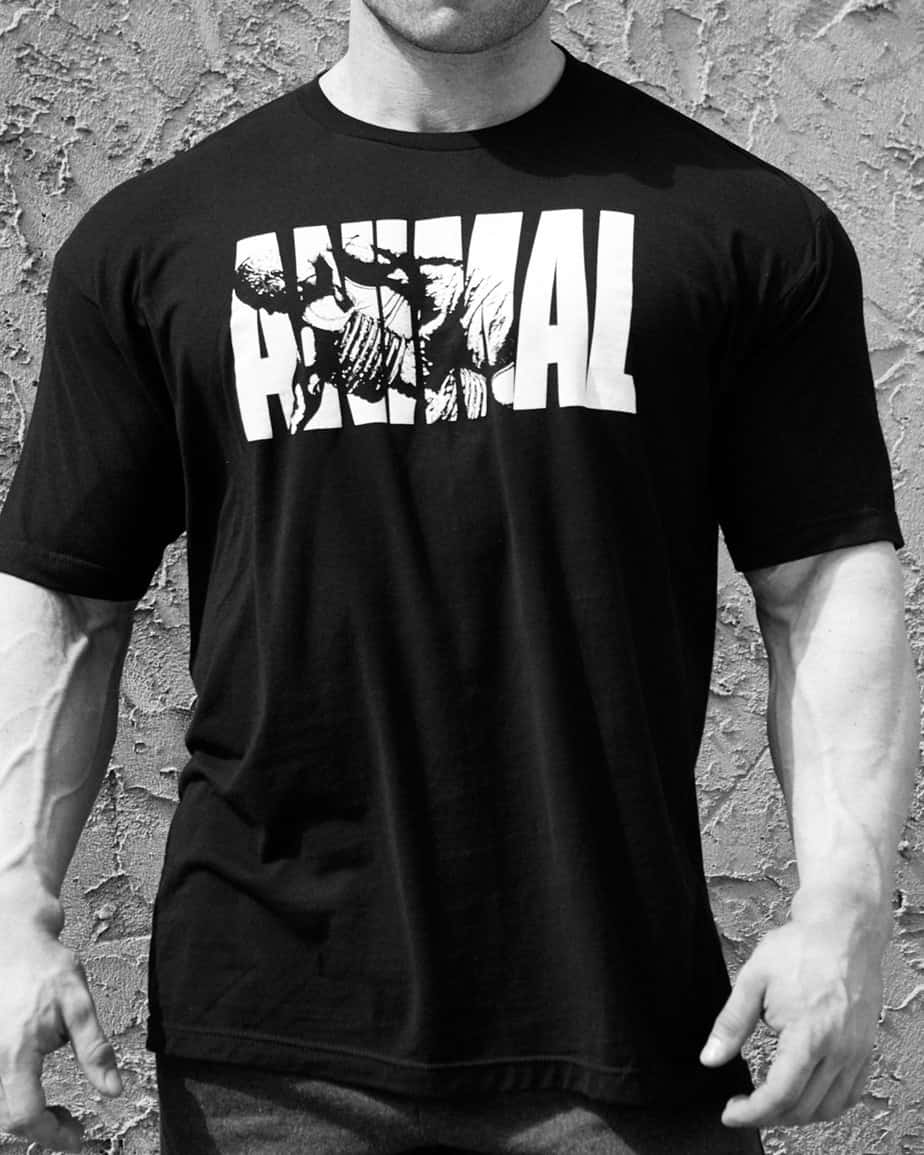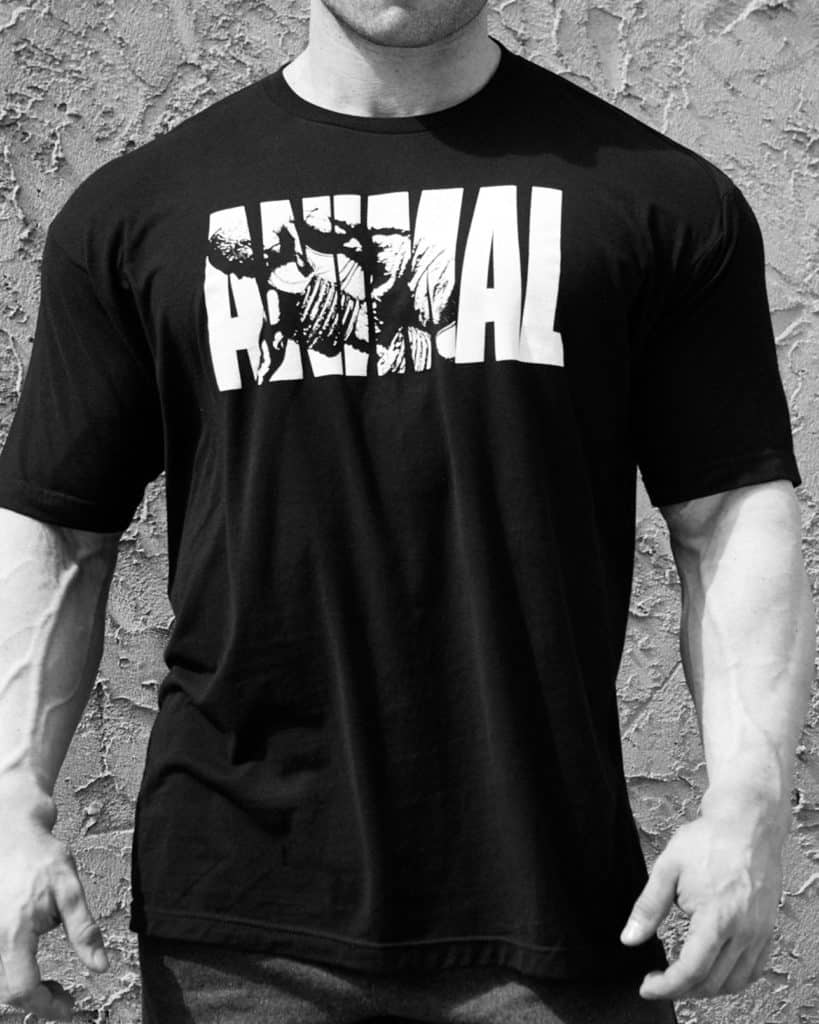 Yellow "Pak" T-Shirt by Animal
Same specs as above, just in yellow with a different background image contrasting against the "ANIMAL" logo on the chest. Another classic t-shirt design for bodybuilders everywhere, available from Animal.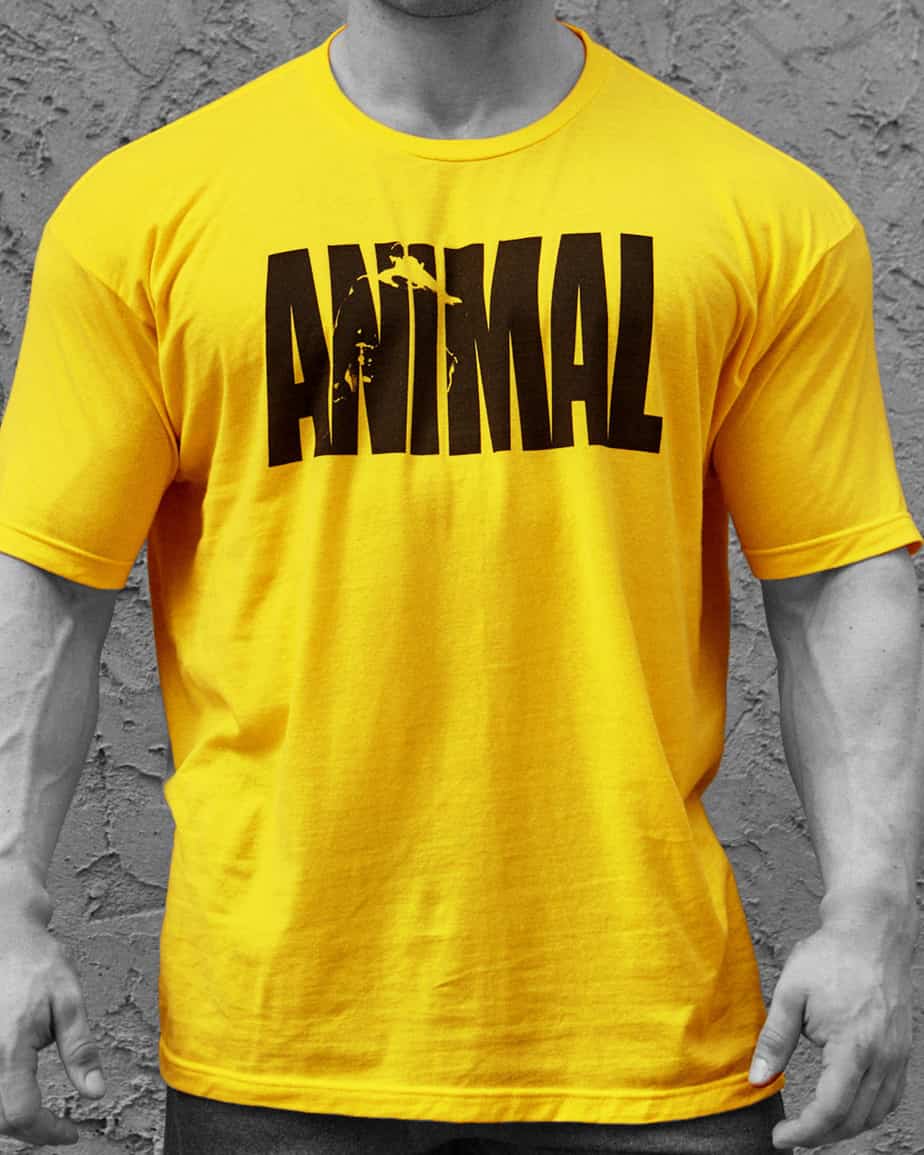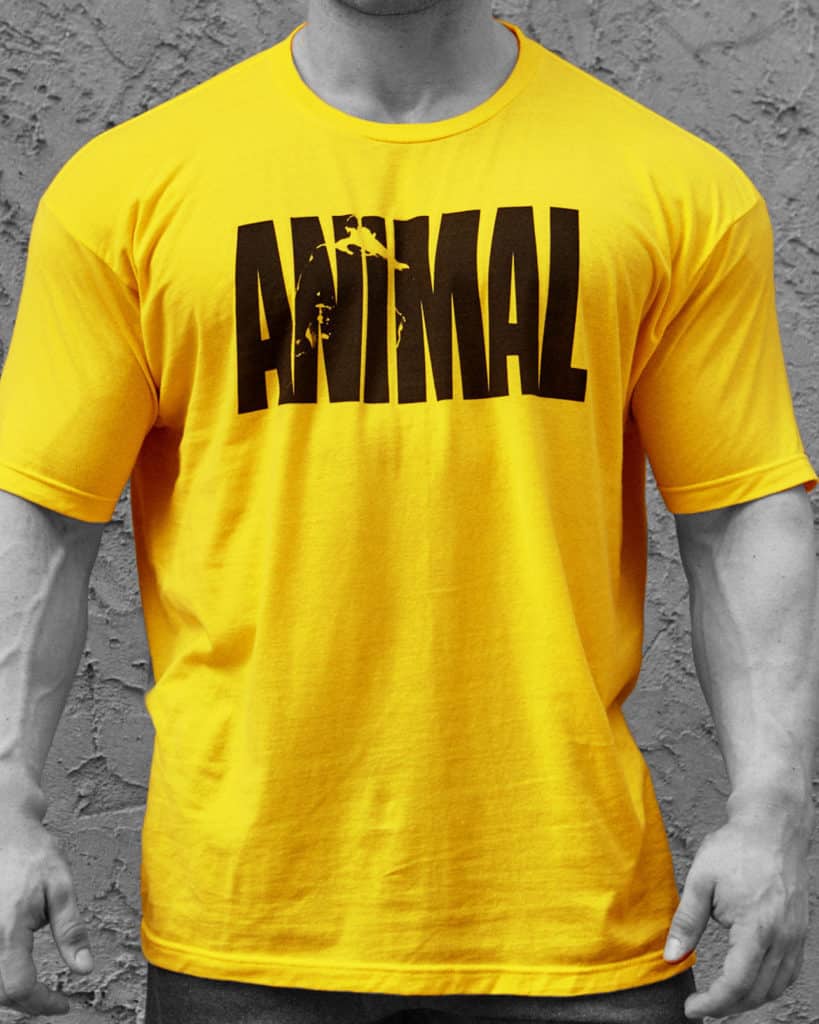 "Conquer" Arnold Schwarzenegger Bodybuilding T-Shirt
Nothing makes you want to get a sick pump like this iconic photograph of Arnold Schwarzenegger. Conquer your next workout with this t-shirt, available at Red Bubble."Pain is Fuel" T-Shirt
Train on. Available from Monsta Clothing Co via Amazon.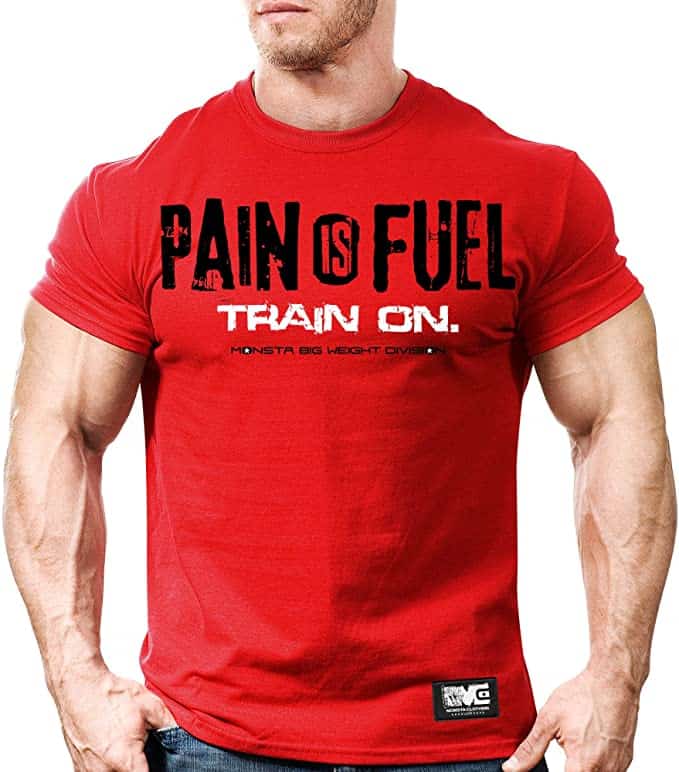 "Lightweight" Ronnie Coleman Bodybuilding T-Shirt
As a wise man once said: "ain't nothing but a peanut." Check it out on Red Bubble.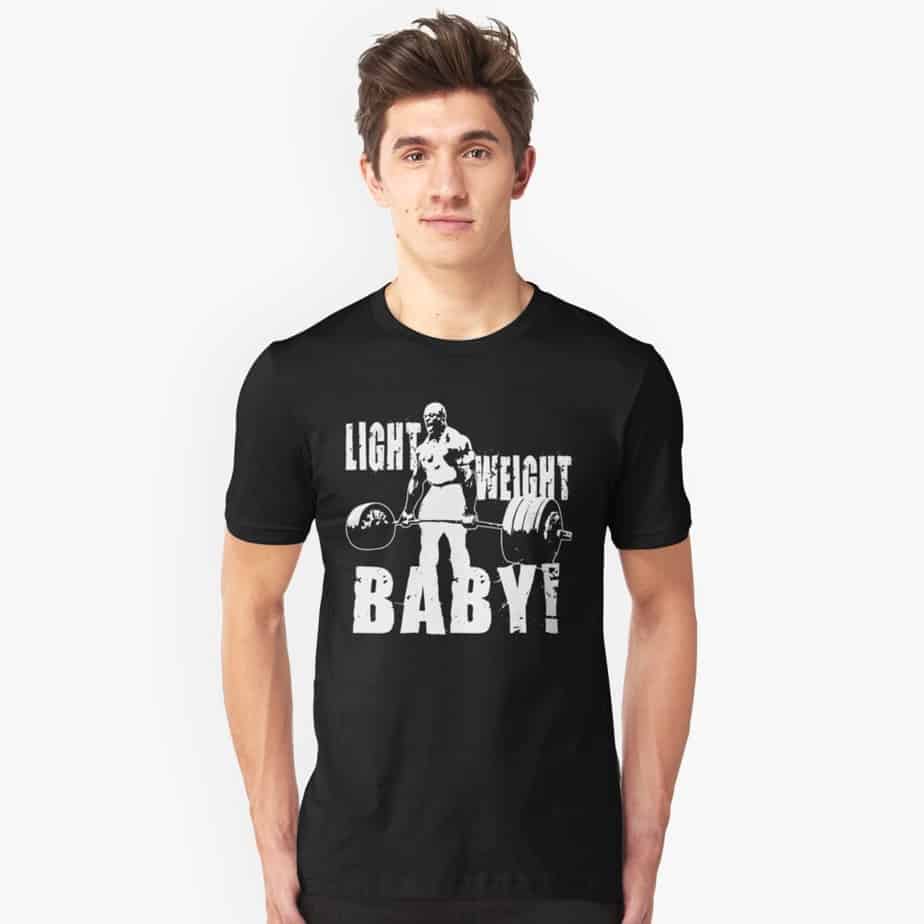 "Yeah Buddy!" Ronnie Coleman Bodybuilding T-Shirt
Another 100% cotton t-shirt featuring Ronnie Coleman's other famous phrase: "Yeah, Buddy!" Order at Red Bubble.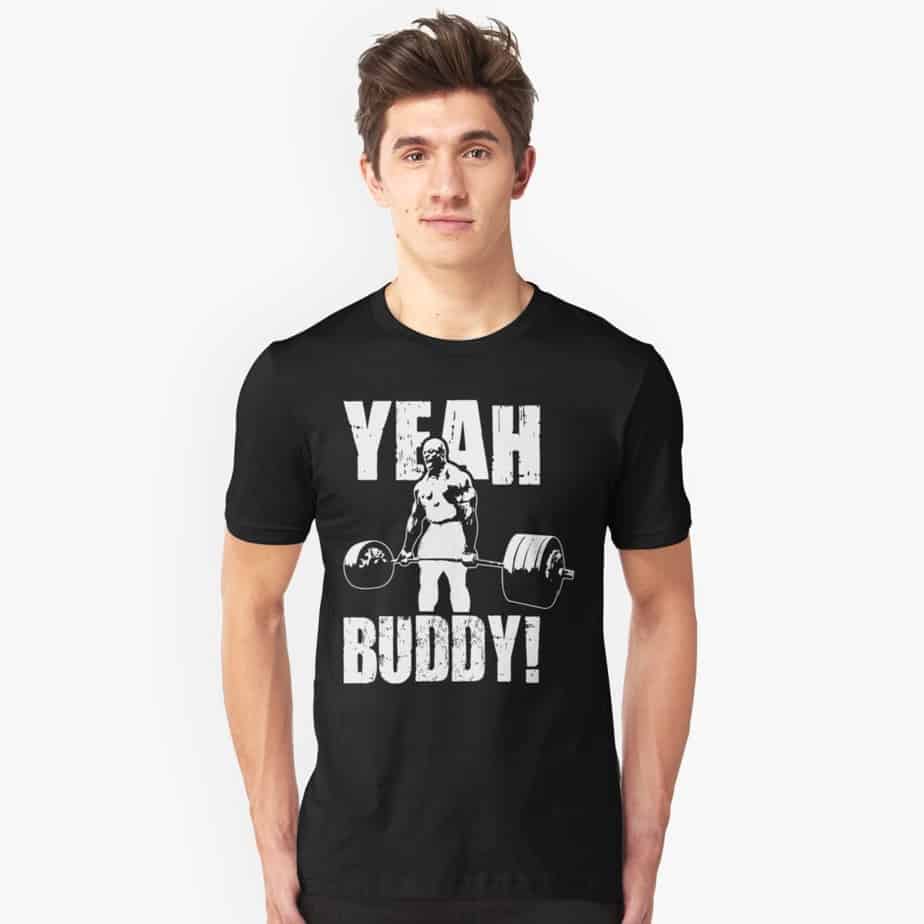 Funny Bodybuilding T-Shirts
Looking for something a little less serious to wear at the gym? Check out these hilarious bodybuilding t-shirts.
Suns Out, Guns Out Tank Top
No explanation needed. Available from Zazzle.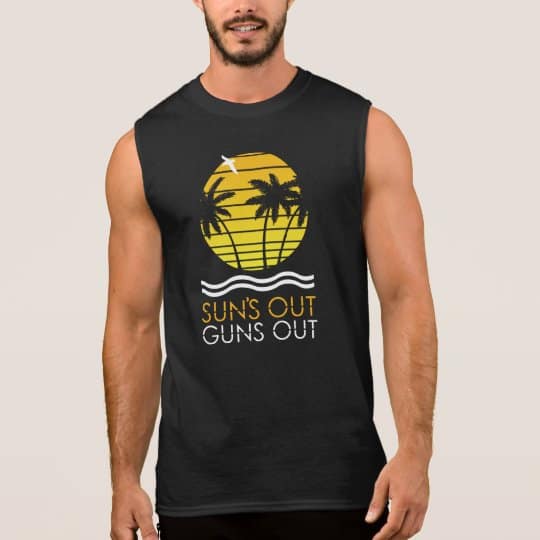 Dost Thou Even Hoist, Brethren? T-shirt
One of time's eternal questions… available from Zazzle.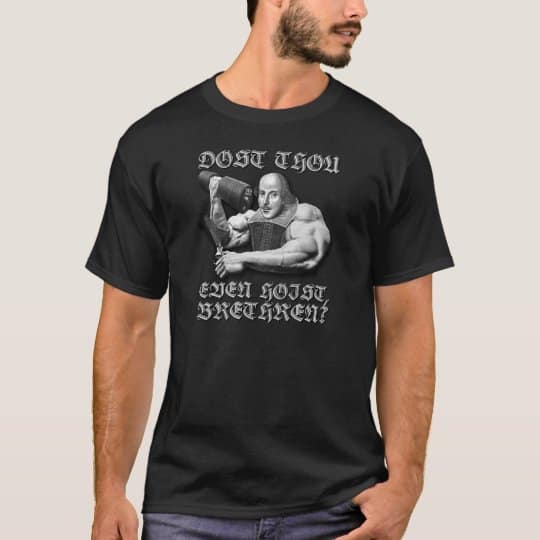 Who Lifts In a Pineapple Under the Sea? (Spongebob Squarepants)
Spongebob is no longer just absorbent, yellow, and porous. Now he's thick, solid, and tight in this bodybuilding-inspired t-shirt from Red Bubble.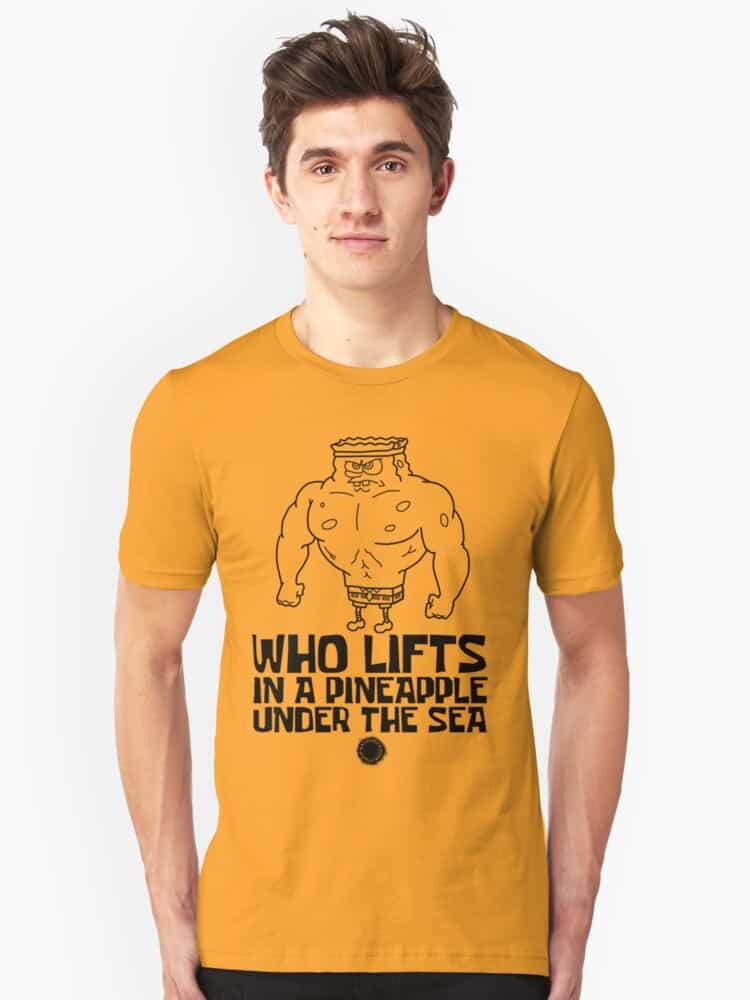 "He Only Cares About Gainz!" Pop Art Style Bodybuilding T-shirt
Sometimes you have to make some tough choices. Available from Monsta Clothing Co via Amazon.