This is the USPA approved list of gear updated for 2021. It is valid from January 1, 2021 through December 31, 2021.
The approved gear is shown below, grouped by equipment type and brand. Where possible, links are included to show you where you can purchase a given item.
Prices change and you should check the most recent prices on the link provided.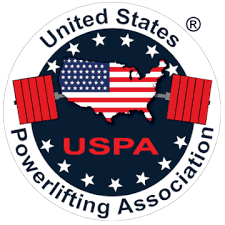 I am not affiliated with the USPA. I am interpreting their 2021 approved equipment list and linking to the equipment that I understand to be USPA approved. If in doubt, ask the manufacturer or the USPA. If you believe I've made an error, please let me know.
Related: IPF & USAPL Approved List of Equipment
Summary of Recommended USPA Approved Equipment
If you'd like to cut right to which equipment I'd recommend, then here you go. For more details, including which equipped lifting gear is USPA approved, see the sections below.
Best USPA Approved Equipment – Starter Pack
This is excellent gear that will serve anyone well in competition and help you save a few dollars. This is not a budget pack – this gear is high quality and will last you for years, it just isn't the most expensive gear either. You could successfully use this gear at the highest levels of competition.
IPF Approved Belt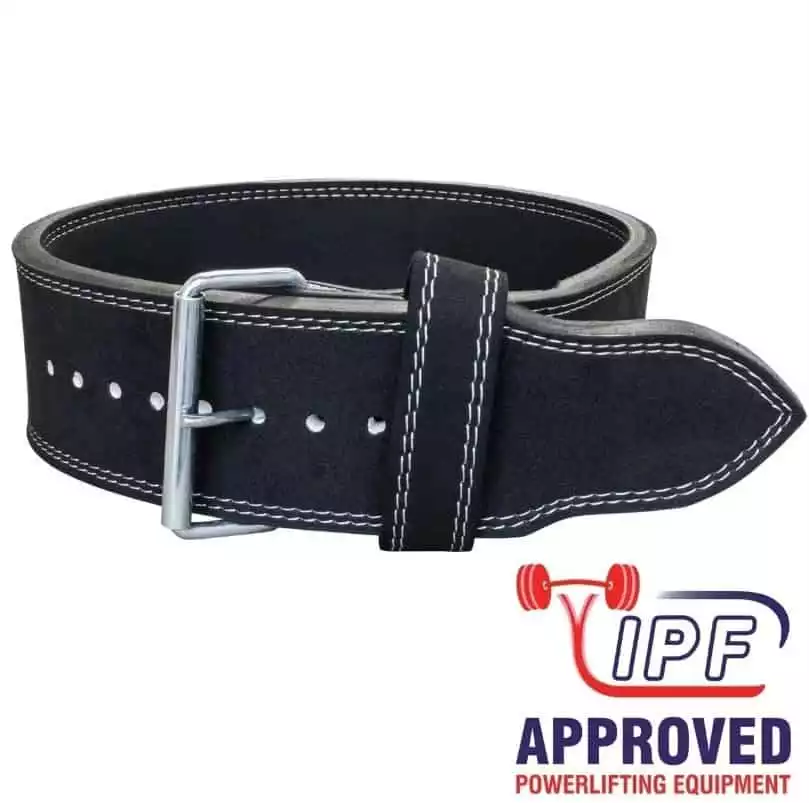 10 mm Single Prong Belt - Strength Shop USA
Also available in 13 mm, the single prong belt is a classic staple of any lifter's tool kit. 10 mm tends to break in a bit quicker than 13 mm and is a great choice for most lifters.
Approved for IPF, USAPL, USPA, and most other powerlifting feds.
Check Price
Lift Vault earns a commission if you click this link and make a purchase at no extra cost to you.
Recommended Knee Sleeves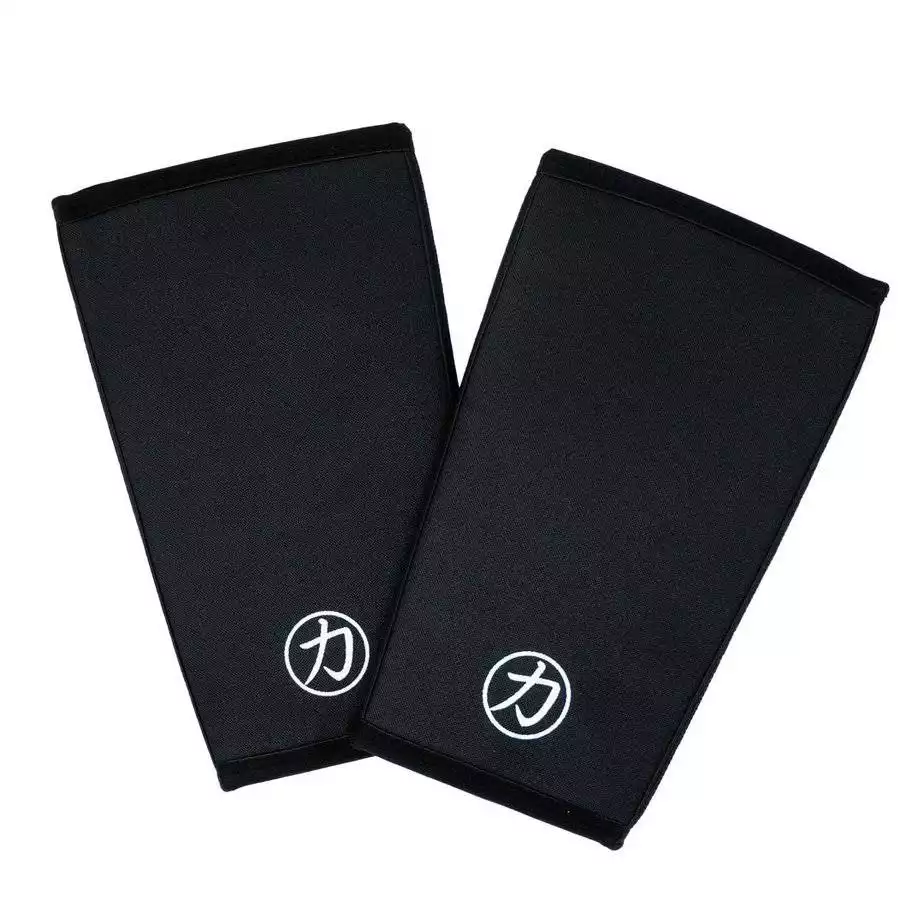 7 mm Inferno Knee Sleeves - Strength Shop USA
Strength Shop strikes the perfect balance between quality and price with their Inferno knee sleeves.
Much less expensive than SBD sleeves. 7 mm thick, 30 cm long - the maximum allowed by the IPF and USPA.
Check Price
Lift Vault earns a commission if you click this link and make a purchase at no extra cost to you.
Recommended Wrist Wraps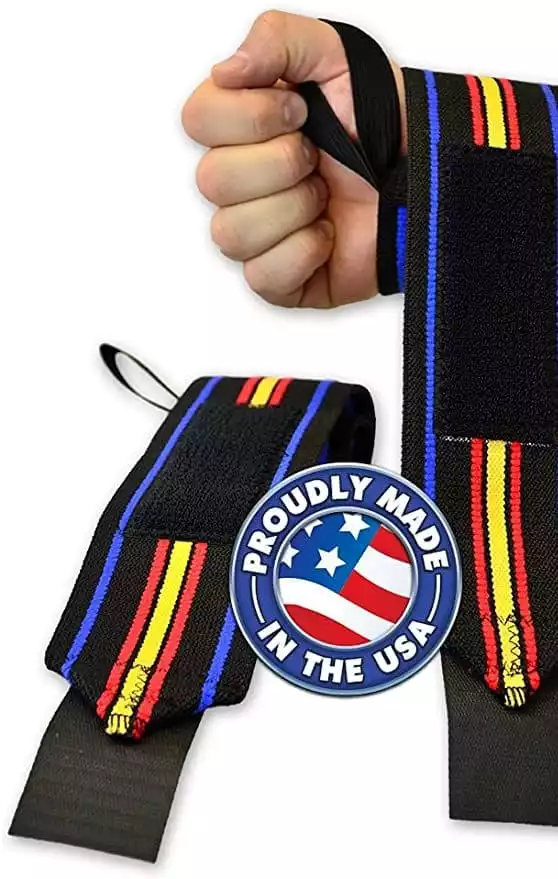 THP Powerlifting Wrist Wraps - Titan Support Systems
These are the 2nd stiffest wrist wraps from Titan (the stiffest are the "Signature Series Gold" wrist wraps). Titan is the standard for wrist wraps. Nuff said.
Check Price
Lift Vault earns a commission if you click this link and make a purchase at no extra cost to you.
12/04/2023 02:47 am GMT
Recommended Singlet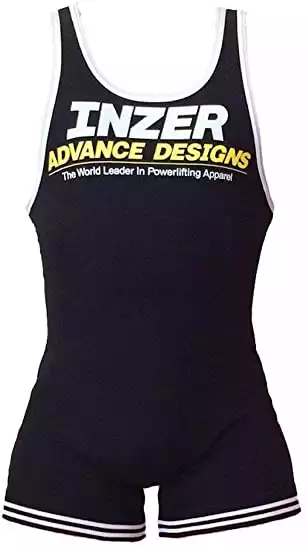 Inzer Powerlifting Singlet
A no-frills singlet from the legendary Inzer. This is about as cheap as they come - and why pay extra for a singlet?
Check Price
Lift Vault earns a commission if you click this link and make a purchase at no extra cost to you.
12/04/2023 03:52 am GMT
Best USPA Approved Equipment – Upgrades
If you're willing to spend a bit extra, then check out these "top of the line" pieces of equipment.
Top of the Line Powerlifting Belt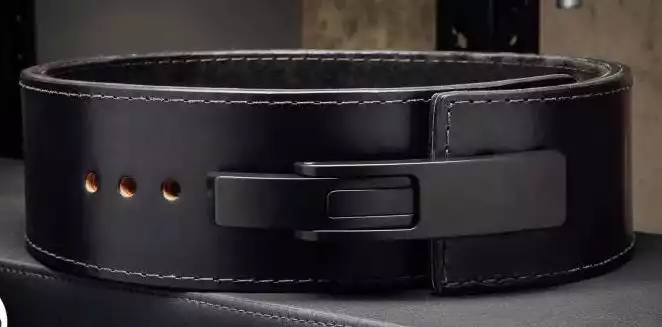 Top of the Line Knee Sleeves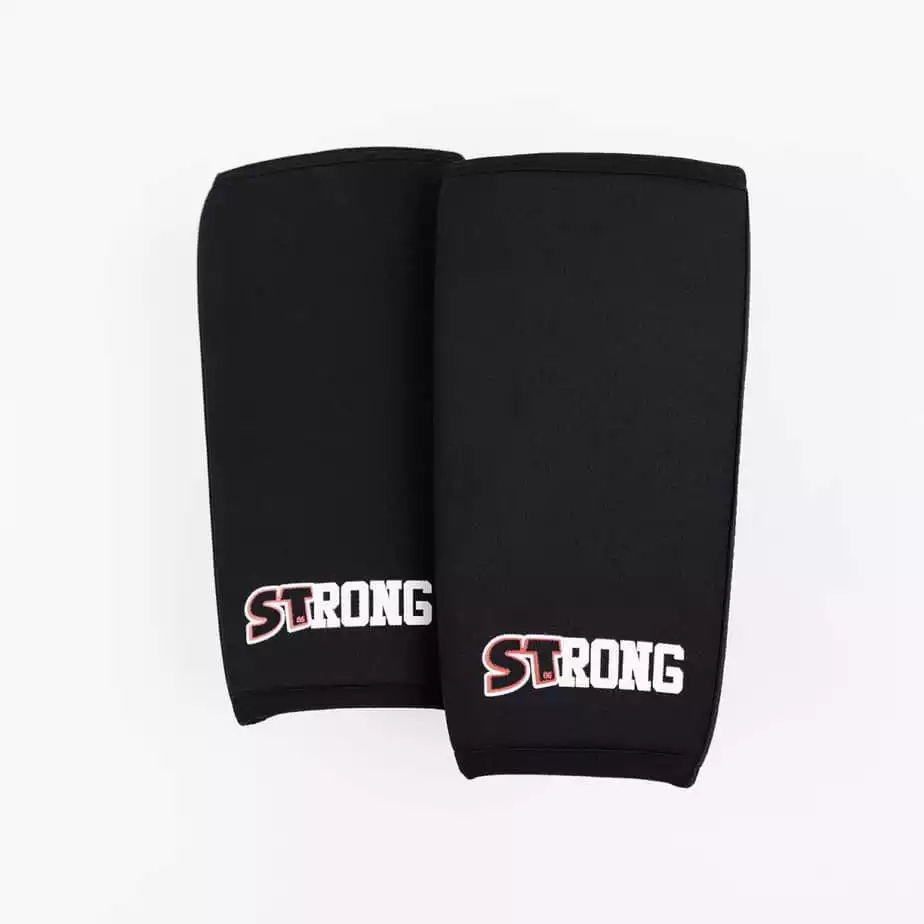 STrong Knee Sleeves - Rogue Fitness
Giving SBD a run for their money, STrong Knee Sleeves are super snug and built to last, giving you a nice pop out of the hole in the squat.
Check Price
Lift Vault earns a commission if you click this link and make a purchase at no extra cost to you.
USPA Approved Gear for Powerlifting Competition (RAW, Classic Raw)
Popular USPA approved brands include:
Titan
Inzer
Stoic
SBD
Lifting Large
A7
Strength Shop
SuperTraining
The above brands do not necessarily have all of their equipment approved for use in USPA competition – it varies at the item level. Please reference the specific lists for each type of gear below.
USPA Raw Divisions
USPA has two different "raw" divisions. The only difference between modern raw powerlifting and classic raw powerlifting is that classic raw allows knee wraps in competition.
RAW

This is what is generally referred to as "raw" or "modern raw" powerlifting.
Costume and gear include a singlet, knee sleeves, wrist wraps, belt, elbow sleeves (squat and deadlift only), shoes, socks, shirt, etc.
No knee wraps.

Classic Raw

Everything above, except

knee wraps can be worn

.
Further questions should be answered by the USPA Technical Rules.
Pro Tip About LiftingLarge.com
Lifting Large is a great brand that carries a ton of lifting gear that can be difficult to find elsewhere. Their Ebay Store offers free shipping on more items than their website, which typically has a $60 minimum for free shipping. Many items under $60 still get free shipping on their Ebay store!
USPA Approved Belts
If you already own a belt, review the USPA technical specifications below to see if it is permitted for use in competition.
If you need to purchase a new belt, here are some popular options that are USPA approved:
Best Mid Range Options
Inzer – Forever Buckle Belt 10mm ($100 from Amazon)
Inzer – Forever Prong Belt 10mm ($100 from Amazon)
Stoic – Single Prong Belt 10mm ($68 from Amazon Prime)
Best Low Cost Options
USPA Approved Knee Sleeves
These are the USPA approved knee sleeves for 2021.
Best Mid Range Option
Some excellent knee sleeves that are less expensive are the Stoic knee sleeves for $65 and Strength Shop USA Inferno knee sleeves for $50.
Best Budget Options
The cheapest USPA approved knee sleeves that are still built for powerlifting are the Contraband knee sleeves ($35) or Lifting Large Savage knee sleeves ($35).
Best High End Options
For the absolute best knee sleeves, SBD knee sleeves and STrong knee sleeves are the best you'll find. Personally, I've owned SBD knee sleeves for several years and I still love 'em.
SBD knee sleeves are around $83 and STrong knee sleeves are about $80 on Rogue.
USPA Approved Wrist Wraps
My personal favorite wrist wraps are the Titan Signature Wrist Wraps. They are very "cast like" and will absolutely lock your wrist in place.
For something that is a little less stiff, but still very supportive and pretty damn stiff, check out Titan Titanium Wrist Wraps (stiff) or Titan THP Wrist Wraps (very stiff), both of which are a bit cheaper than the Signature Wrist Wraps.
USPA Approved Knee Wraps
All USPA approved knee wraps cannot exceed 2.5 meters in length.
Recommended Wraps for Beginners: Titan Titanium Knee Wraps, Inzer Z Knee Wraps
USPA Approved Elbow Sleeves/Elbow Cuffs
Elbow sleeves (aka elbow cuffs) are permitted for use in USPA competition for the squat and deadlift only. Not the bench press. Like knee sleeves, they cannot exceed 7mm in thickness.
The Iron Rebel elbow sleeves are a popular choice for just $34, plus you can save 10% with code LIFTVAULT10, bringing them down to $31.
Anderson Powerlifting also makes excellent elbow sleeves.
USPA Approved Shoes & Socks
Similar to belts, the USPA does not restrict manufacturer brands for shoes eligible for competition. Any shoe that meets the requirements laid out in the equipment specification is permitted.
If you need USPA approved socks quickly, Under Armour has over-the-calf socks available on Amazon Prime with 1 day shipping for $10.
The only real rule seems to be that the shoes cannot have metal spikes or metal cleats.
Rules regarding socks are similarly reasonable.
Socks of any color are permitted.
Socks must cover the shin during the deadlift.
Only one pair of socks may be worn at a time and they cannot come in contact with the knee, knee sleeves, or knee wraps.
No full length leg stockings, hose, or tights are permitted.
USPA Approved Singlets
The USPA does not have any manufacturer restrictions for singlets. If you already have a singlet, it's likely fine for use in competition.
Any manufacturer that adheres to the technical specifications laid out in the USPA Technical Rules for singlets can be worn.
If you need to purchase a singlet, these are great options (that are cheap too):
Strength Shop USA Singlet
Inzer Singlet
Lifting Large Singlet
If you want to look at more options, any IPF/USAPL approved singlet can be worn in a USPA competition, so you can use that list for reference.
Approved Powerlifting Gear for USPA Competition (Equipped)
USPA Approved Squat Suits
USPA Approved Deadlift Suits
Titan

Titan Velocity Deadlift Suit

Inzer
Changes to Approved List of Equipment
Changes from 2020 Approved Equipment List
The following powerlifting equipment is newly approved for 2021 by the USPA:
Bear Komplex
DB Gear
Gainz Sportsgear
Ghost Strong
Girls Who Powerlift
GymReapers
Iron Soul
Iron Valley
Lift Evil
Mava
The Papa Bear Strong Foundation

Knee sleeves
Wrist wraps
Knee wraps

Sovereign Powerlifting
The following manufacturers are no longer USPA approved as of 2021:
Darksyde Ironwear
Intense Attire
Iron Bull

Elbow sleeves are no longer approved for 2021
Still approved for 2021: knee wraps, wrist wraps, knee sleeves.

Metal Sports
PR Labs
Metal Sports powerlifting equipment is no longer approved for USPA or IPL competition. This decision was announced on June 9th, 2020 on the official USPA Instagram account and is effective as of then.
Metal was banned from USPA competition because the owner, Ano Turtiainen, posted racist comments on Twitter regarding the murder of George Floyd.
These comments are screenshotted below.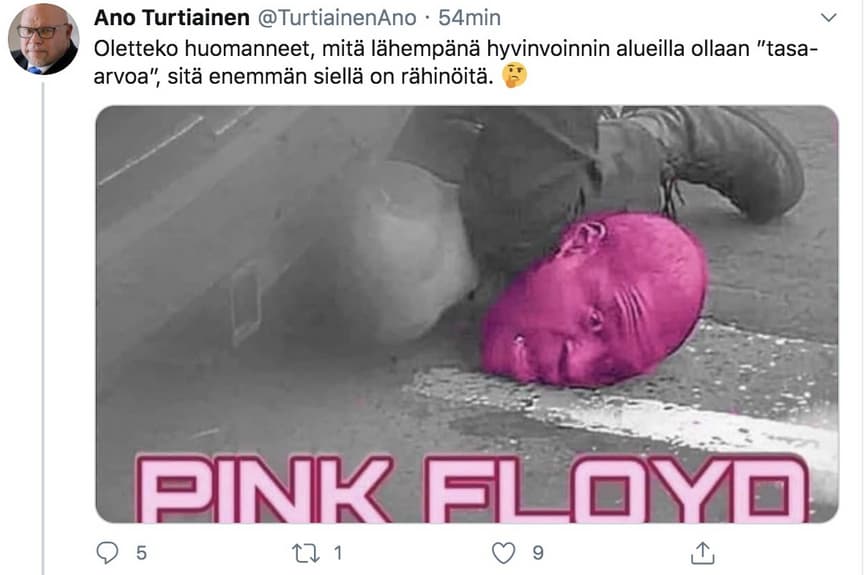 Changes from 2019 Approved Equipment List
The following manufacturers were approved through December 31, 2019, but are no longer USPA approved for 2020.
American Barbell Club
Battle Born Strength
Bench Blokz
DB Gear
Gorilla Gang
Gym Reapers
JB Boss
Kiwi Strength
Trident Strength Systems
Vulcan Strength Systems
USPA Approved List of Gear (PDF)
The official USPA list of approved equipment for 2021 can be viewed here.
Frequently Asked Questions about USPA Approved Equipment
Which brands of belts are USPA approved?
The USPA does not approve specific manufacturers for belts. Instead, they just require that any belt used meets a set of specifications, regardless of the manufacturer. As long as a belt meets these specs, it can be used for USPA competition.
Belt width cannot exceed 10 cm
Belt thickness cannot exceed 13 mm
Inside buckle width cannot exceed 11 cm
Outside buckle width cannot exceed 13 cm
Tongue loop width cannot exceed 5 cm
The distance between the end of the belt (non-tongue side) and the closest end of the tongue loop cannot exceed 15 cm
What are the USPA rules for singlets?
All singlets, from any brand or manufacturer, are permitted for use in competition as long as they meet the following criteria:
The singlet consists of a single piece of single ply material that is non-supportive.
No seams or stitches that are deemed to be supportive are permitted.
The singlet must not be excessively lose and may not have any patches or padding.
Any color singlet can be worn.
No pockets, zippers, buttons, collars, or reinforced seams are allowed.
The singlet may bear the badge, emblem, logo and/or inscription of the lifter's nation, national association, or sponsor. That which is offensive or liable to bring the sport into disrepute is not allowed. No part of the lifter's costume can bear the name, logo, or image or any other powerlifting organization, other than the USPA/IPL and its affiliate countries.
It's okay for the crotch area to be reinforced as long as the area of the reinforced area does not exceed 12 cm by 24 cm.
It has to have legs, which must extend at least 2 inches from the crotch and should not extend past the mid thigh.
No references to steroid or drug use.
There's a few other tiny odds and ends that you can read up on in the official rulebook, but those are the biggies. If you buy a singlet from any semi-reputable manufacturer you'll be fine.
How often is the USPA approved list of equipment updated?
The USPA approved list of equipment is updated every year. This differs from the IPF approved list of equipment, which is updated every four years.