The "strongest pre workout" can mean different things to different people. Some people seek long-lasting energy, others seek an intense focus, while others prefer a pre workout that dials up their intensity and aggression in the gym. As anyone who has tried a variety of pre workout supplements can attest, the best pre workouts have their own unique effects that aren't fully captured on the ingredient label. This round up is for the stim junkies, the true pre workout connoisseurs.
Here's the quick summary of the strongest pre workouts and their effects:
| Name | Image | Notes | Link |
| --- | --- | --- | --- |
| Assassin Pre Workout | | Good for: intensity, aggression, heavy workouts. | Check Price |
| Pre Phase Pre Workout | | Good for: euphoria, focus, energy. | Check Price |
| Hooligan Pre Workout | | Good for: the longest workouts, all day energy. | Check Price |
| Excelsior Pre Workout | | Good for: insane focus, motivation, and STIMS. | Check Price |
Strongest Pre Workouts
Each of the pre workouts below is unique in their own special way. They're all strong pre workouts, but the one that is "right" for you depends on what you're looking for.
Assassin Pre Workout (Intensity + Aggression)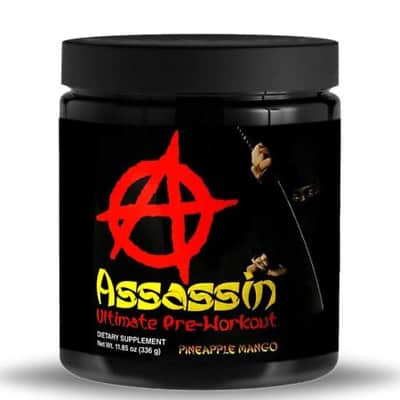 Assassin pre workout is a rage inducing supplement from Apollon Nutrition. It is for going full beast mode. When I think of the strongest pre workout, Assassin is the first thing that comes to my mind. This is definitely "stim junkie" approved.
I take Assassin on my heaviest lifting days, which usually means squats or deadlifts. Even taking 3/4 scoop fills me with an all-encompassing feeling of energy, focus, and purpose. These things blend together to form an overall aggression and desire to rip into heavy weights.
Could you take this for a bodybuilding style pump workout? Sure – absolutely.
Could you take it and go for a long run? Yes.
But what I really want to do when I take Assassin is hit a PR squat. That is it's time to shine. It is built for RPE 10 sets.
I'm not going to break down the ingredient label line by line (I do that in my full Assassin pre workout review), but I'll note a few highlights.
500 mg caffeine anhydrous + 133 mg dicaffeine malate = 600 mg caffeine
300 mg Eria Jarensis
1,500 mg L-Tyrosine
300 mg Theacrine
One of the reason I love Apollon Nutrition products is that they rarely skimp on ingredient dosages. If they include an ingredient, you can expect it to be fully dosed. They don't believe in including ingredients just so they can slap it on the label for marketing purposes.
Assassin is available from Ruesco. (Use discount code LIFTVAULT for 5% off.)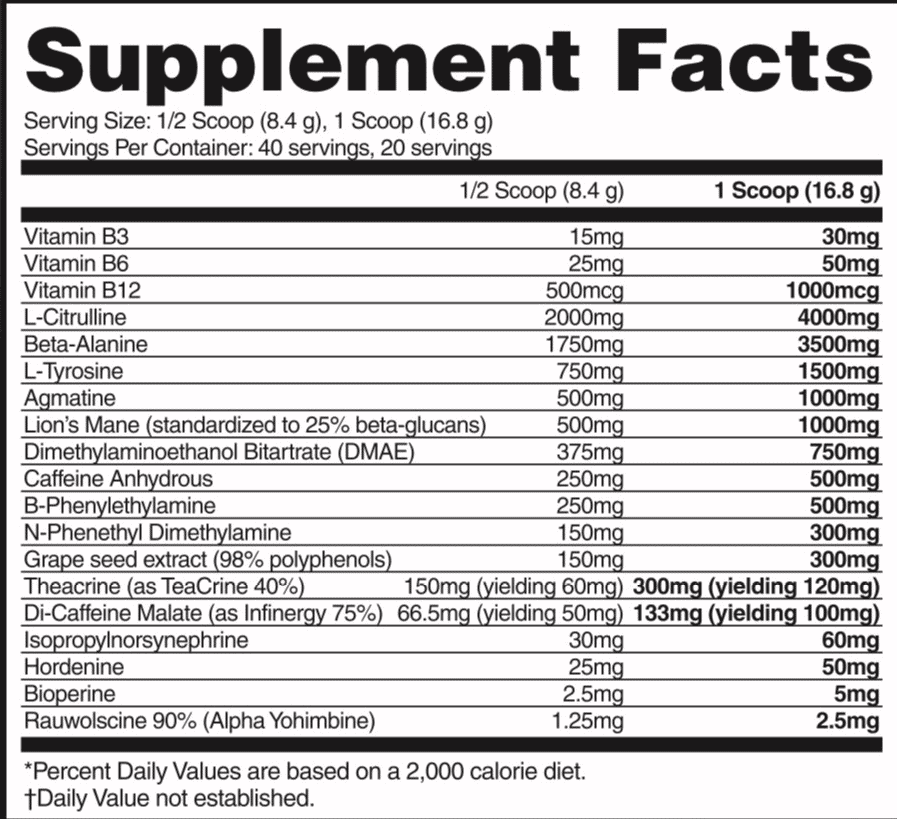 Pre Phase Pre Workout (Focus + Mood Elevation)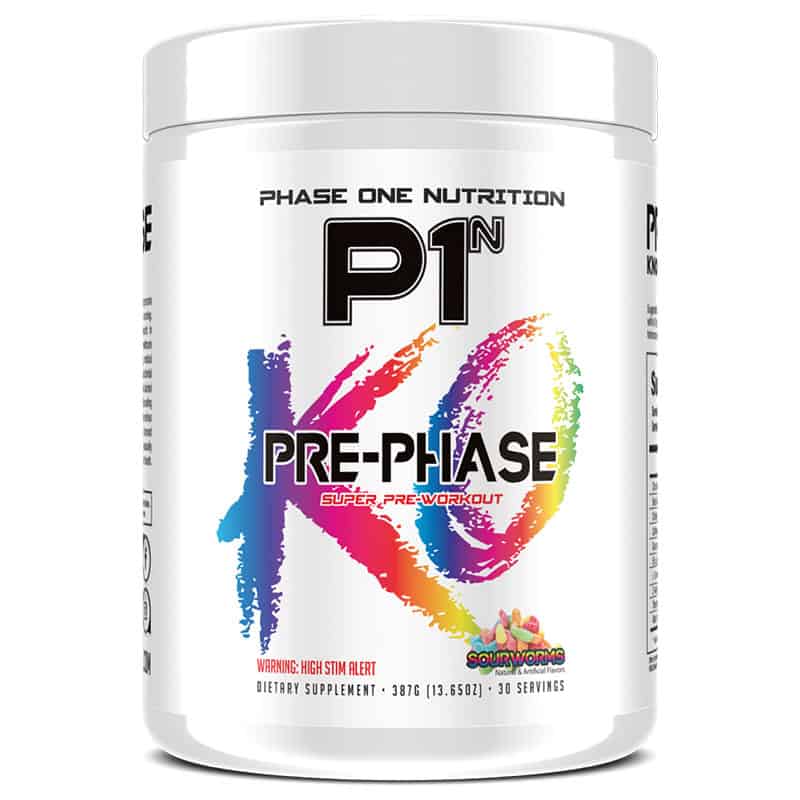 For a blend of energy, focus and mood elevation, it's hard to beat Pre Phase pre workout by Phase One Nutrition. This kicks in with an uplift in mood, similar to Dark Energy pre workout, but with more energy and focus.
Pre Phase feels more like a stimulant, but is much less intense than Excelsior. Still, I'd recommend starting with a half scoop to assess how you respond. I took a full scoop and ended up with a bit of a downward mood spiral afterward. The next day I took a 3/4 scoop and made sure to eat plenty of food and I had a much smoother experience.
Notably, Pre Phase pre workout contains 150 mg of DMHA and 200 mg of Eria Jarensis on top of a strong 350 mg dose of caffeine anhydrous. I personally would like to see a larger dose of L-Tyrosine here, but overall I was very impressed with Pre Phase pre workout.
Pre Phase is available from Nutrition Faktory.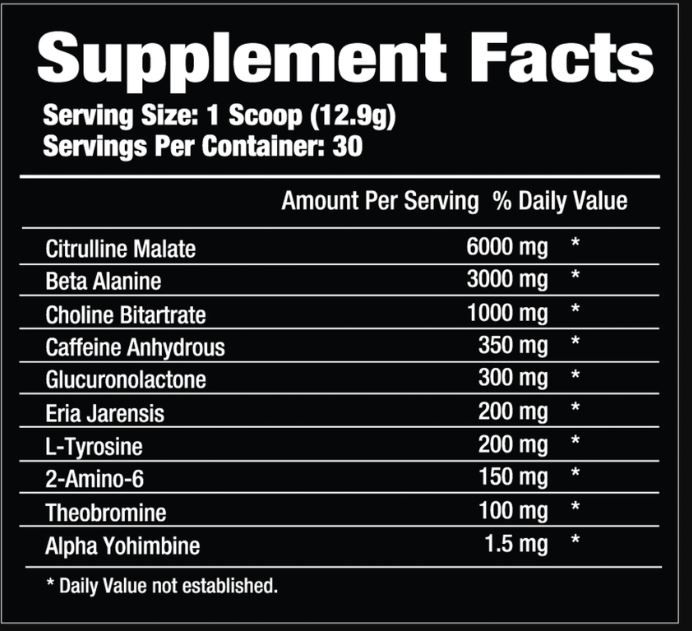 Hooligan Pre Workout (Long Lasting Energy)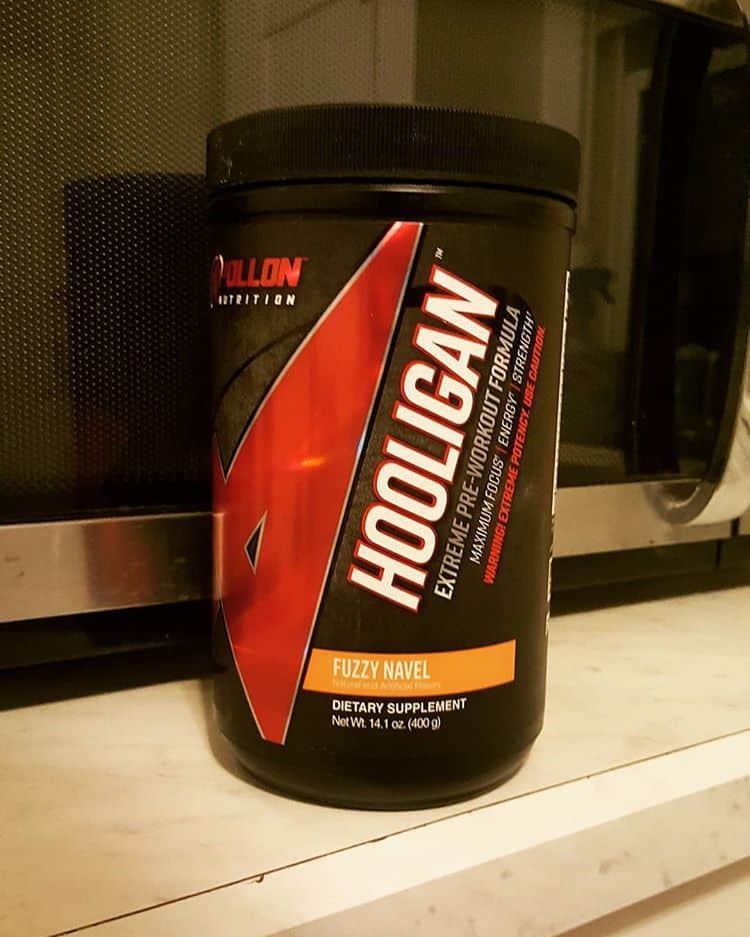 Hooligan pre workout is the second supplement from Apollon Nutrition on this list. Like its sister, Assassin, Hooligan really earns the designation of a fully dosed pre workout. This label is a bit simpler and includes fewer stimulants, but it is no less serious – it's just different.
Hooligan is excellent for folks looking for a strong pre workout delivering long lasting energy and skin ripping pumps.
A few highlights from the Hooligan ingredient label:
600 mg caffeine anhydrous + 100 mg dicaffeine malate = 700 mg caffeine
300 mg Alpha GPC
200 mg Theobromine
3,000 mg Betaine Anhydrous
Hooligan is overflowing with powerful ingredients to fuel even the most grueling workouts. In terms of feeling, Hooligan is predominantly an energy-focused pre workout, with the normal feelings of mood elevation and motivation associated with caffeine. It doesn't make you feel crazy or aggressive, but it'll help you do that last set (and then some).
The 133 mg of dicaffeine malate (yielding an effective dose of 100 mg of caffeine) is an "extended release" version of caffeine, which helps negate any negative "crash" effects resulting from the strong 600 mg dose of caffeine anhydrous. The 1,500 mg of tyrosine helps smooth out your experience as well. Overall, Hooligan is very thoughtfully crafted; they didn't just throw a bunch of stims in a tub and call it a day.
Hooligan is available from Ruesco. (Use discount code LIFTVAULT fro 5% off.)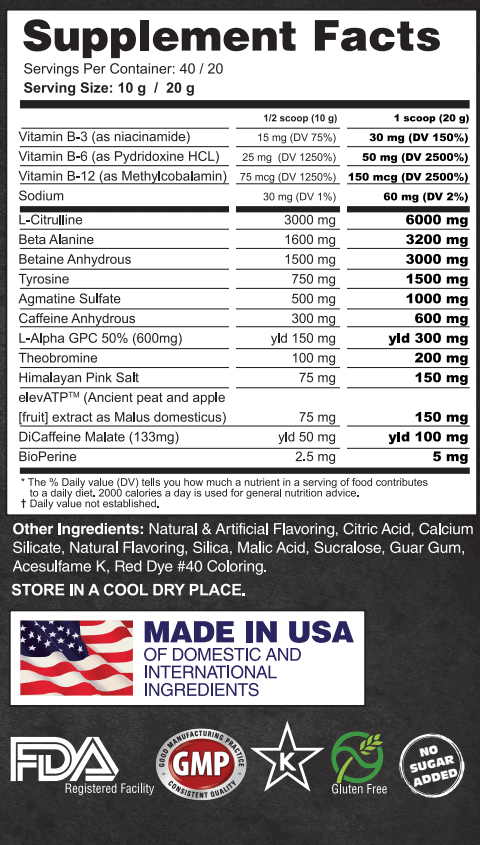 Excelsior Pre Workout (Focus + Motivation)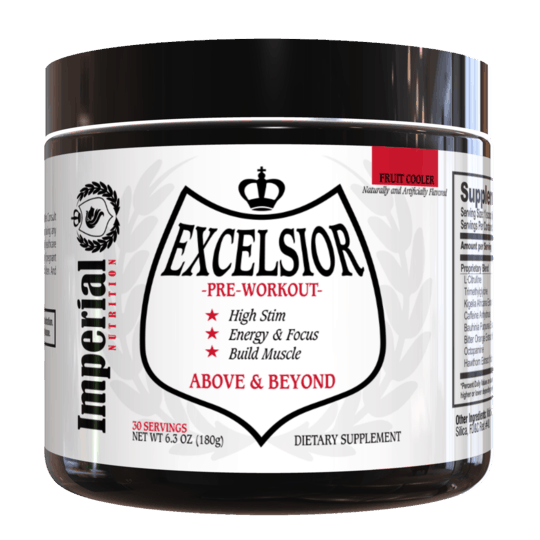 I have mixed feelings about including Excelsior on this list. On one hand, I don't take this pre workout after a disastrous experience with it that left me with significant feelings of depression, detailed in my Excelsior pre workout review. On the other hand, it is absolutely one of the most unique pre workouts available today, providing extraordinary feelings of focus and motivation. If you are a true stim junkie, this is the one for you.
With just a 6 gram serving size, this pre workout delivers an incredibly strong experience that is reminiscent of Ritalin or other amphetamines. The only hint of this on the label, which uses a proprietary blend, is the Kigelia Africana Extract, which is a naturally occurring source of DMHA. Since this ingredient appears before caffeine anhydrous on the label, and ingredients are supposed to be listed in descending order of volume (i.e. the most prevalent ingredient is listed first, followed by the second, and so on), and most hardcore pre workouts have at least 300 mg of caffeine, it is possible Excelsior pre workout has a very large DMHA dose in it. Unfortunately, we can only speculate as to what gives this pre workout its legendary focus.
The downside? The crash. Lots of folks, myself included, highlight the crash that can come from just a single use of Excelsior, not to mention repeated usage. Proceed at your own risk. For me, it's not worth it, but if you're looking for something truly next level, Excelsior may be what you're looking for.
Excelsior is available from Ruesco. (Use discount code LIFTVAULT for 5% off.)
Closing Thoughts
There you have it – the strongest pre workouts available. You can't go wrong with any of the above, it just depends on what you're looking for. I tend to use Hooligan the most, followed by Assassin and Pre Phase. I stay away from Excelsior these days, but it truly is an extraordinary pre workout for those seeking a high stim experience. The choice is yours.