Bulk Stimulants (BulkStimulants.com) provides a number of exotic stimulants, including the highly sought-after DMAA powder. I reviewed their DMAA powder to better understand its effects and see if it is legit or not.
Summary
In short: it is an effective enhancer of energy, motivation, and focus. A Simon's reagent test suggested it is in fact real DMAA. While I don't think anyone really needs to experiment with this kind of stimulant, Bulk Stimulants is a solid choice for those looking to do so.
Prefer a pre-mixed pre workout instead? Check out the best DMAA pre workout.
Your Personal DMAA Stash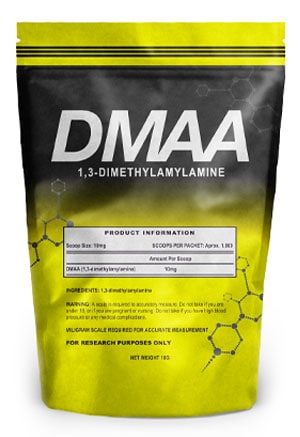 DMAA Powder (1,3 DMAA)
10 grams of pure DMAA from Bulk Stimulants.
Contains 200 servings (50 mg per serving).
Buy it once, have your own personal DMAA stash for years.
Shop Bulk Stimulants
Lift Vault earns a commission if you click this link and make a purchase at no extra cost to you. DMAA should not be used as a dietary supplement. This is not medical or nutritional advice.
My Experience with DMAA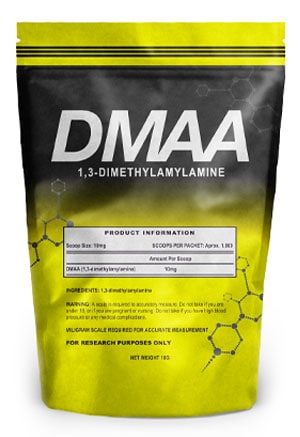 I measured out 50 mg of DMAA on my milligram scale and mixed it in with some water after I woke up in the morning. I took this in addition to my normal morning coffee. It tastes pretty bitter, so I would recommend mixing it with some fruit juice if possible.
Within about 30 minutes I noticed an increase in focus, motivation, and energy. This peaked after about 45 to 60 minutes, at which point it lasted for a solid 4 hours or so. My mind felt clear and crisp, my thoughts flowed more rapidly, and I could stay focused more easily.
I did not feel high or crazy, but definitely noticed a much stronger stimulant effect vs. something like just caffeine.
I personally used this while in a work environment, but have also used other DMAA plenty of times during a workout and experienced similar results. Whatever you're doing, DMAA can assist in helping you do it faster, longer, and more easily, whether that's a workout or a spreadsheet.
After the plateau, the DMAA gradually tapered off with minimal side effects. I am relatively sensitive to shifts in my mood and didn't notice any adverse effects from the DMAA. I felt a bit more fatigued than normal at the end of my day, but that was the only real side effect, one which could be overcome pretty easily with another cup of coffee, etc.
Overall this was a smooth, pleasant experience that is legit. I plan to experiment with doses slightly higher and slightly lower to see what feels best. More is not always better.
Bulk Stimulants also sells bulk DMHA powder. Learn more about DMAA vs DMHA.
Using a Milligram Scale
I absolutely recommend obtaining a milligram scale, as the changes in weight are too small to estimate. Also, the "5 mg scoop" that is shipped with the DMAA packet is pretty useless. It's too small and the DMAA is too prone to (lightly) clumping that it makes using the provided scoop very difficult.
I got this scale from Amazon and am very happy with it. Just be sure to follow the instructions and use the calibration weight, which is very easy to do. Works perfectly.
Legit or Not? Simon's Reagent Test
To help understand the legitimacy of Bulk Stimulants' DMAA a bit more objectively, I performed a Simon's reagent test. I also did this on other DMAA vendors to compare.
Ultimately, all came back a very dark blue/purple, which was the expected color. This does not mean the substances were 100% DMAA, but it shows they do not contain amphetamine or other odd adulterants.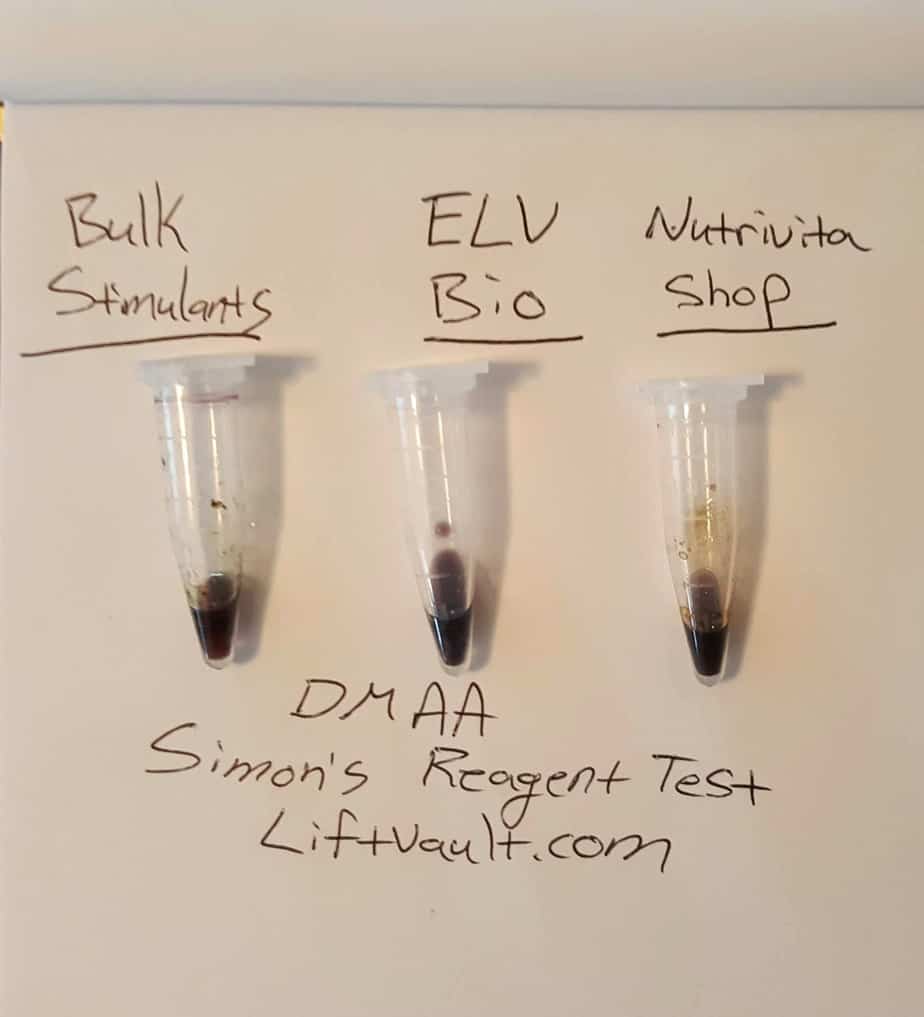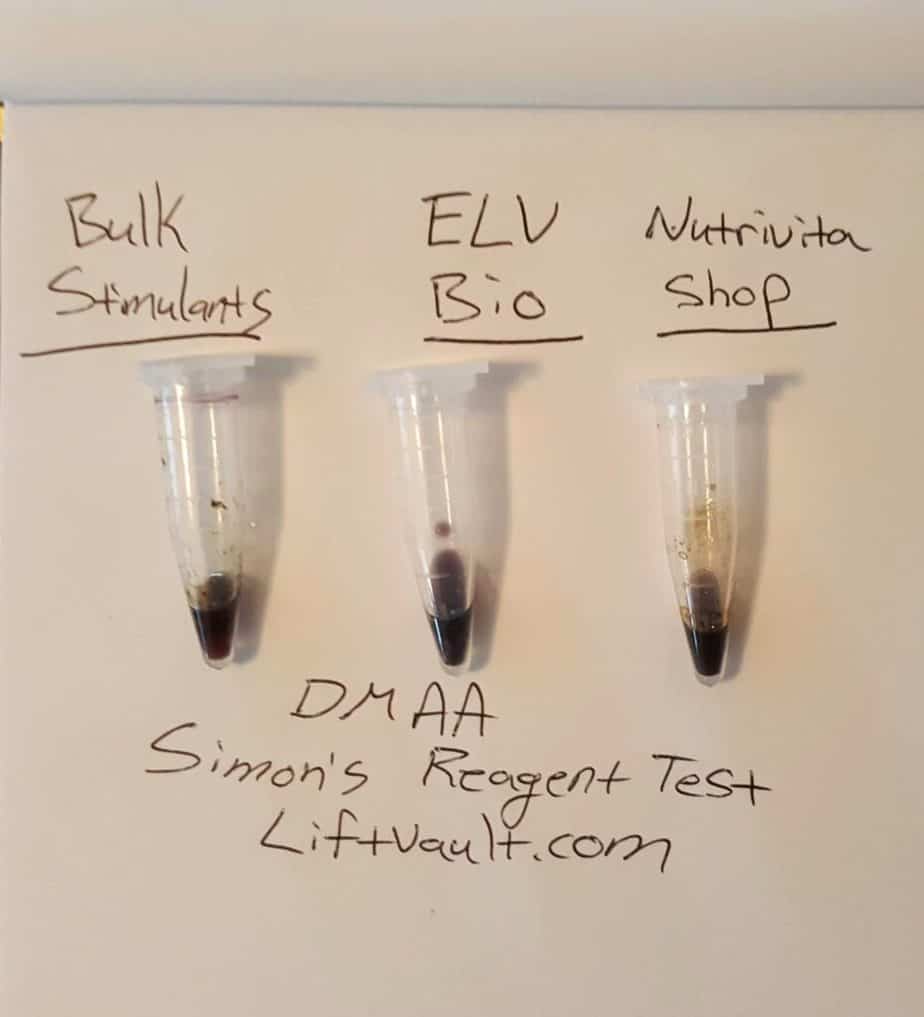 Bulk Stimulants - DMAA Powder Review
Summary
Overall, a solid and affordable stimulant option with few negative effects.
Pros
Strong energy
Solid focus
Great motivation
Good price
Cons
Bitter taste
Should be measured with scale