If you heard the term giant set, you might feel understandably apprehensive to try it yourself. But don't be intimidated!
A "giant set" is just a term used to describe performing four or more exercises in a circuit without rest between exercises.
Evidence suggests that circuit workouts using this technique maximize exercise results. Still, it can be tricky to incorporate giant sets into an existing exercise regimen. Moreover, the two distinct methods used in giant sets target muscle groups in different ways.
Here, we'll dig into the benefits of giant sets and when they may make sense for you to incorporate into your workouts.
We'll even give you some examples of giant set workouts to get you started!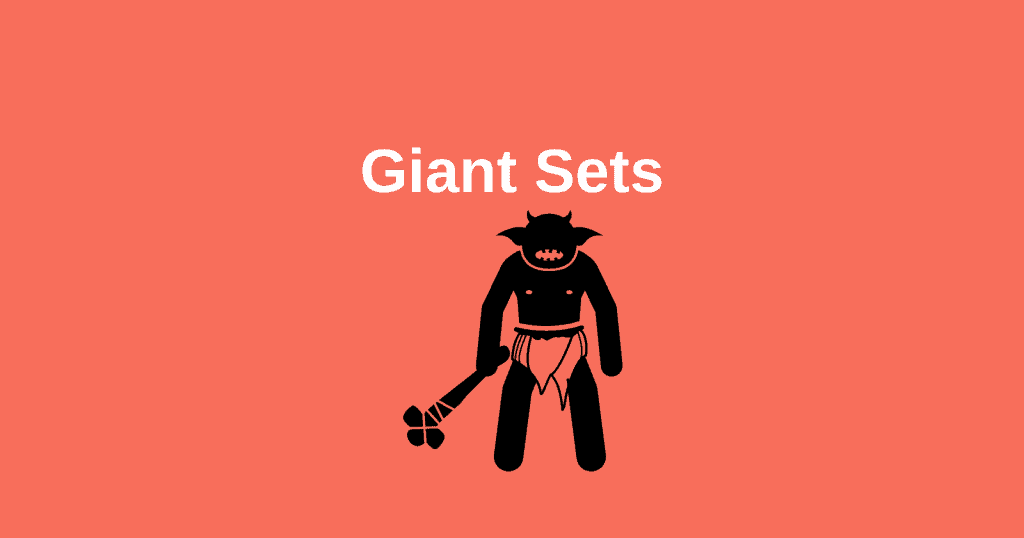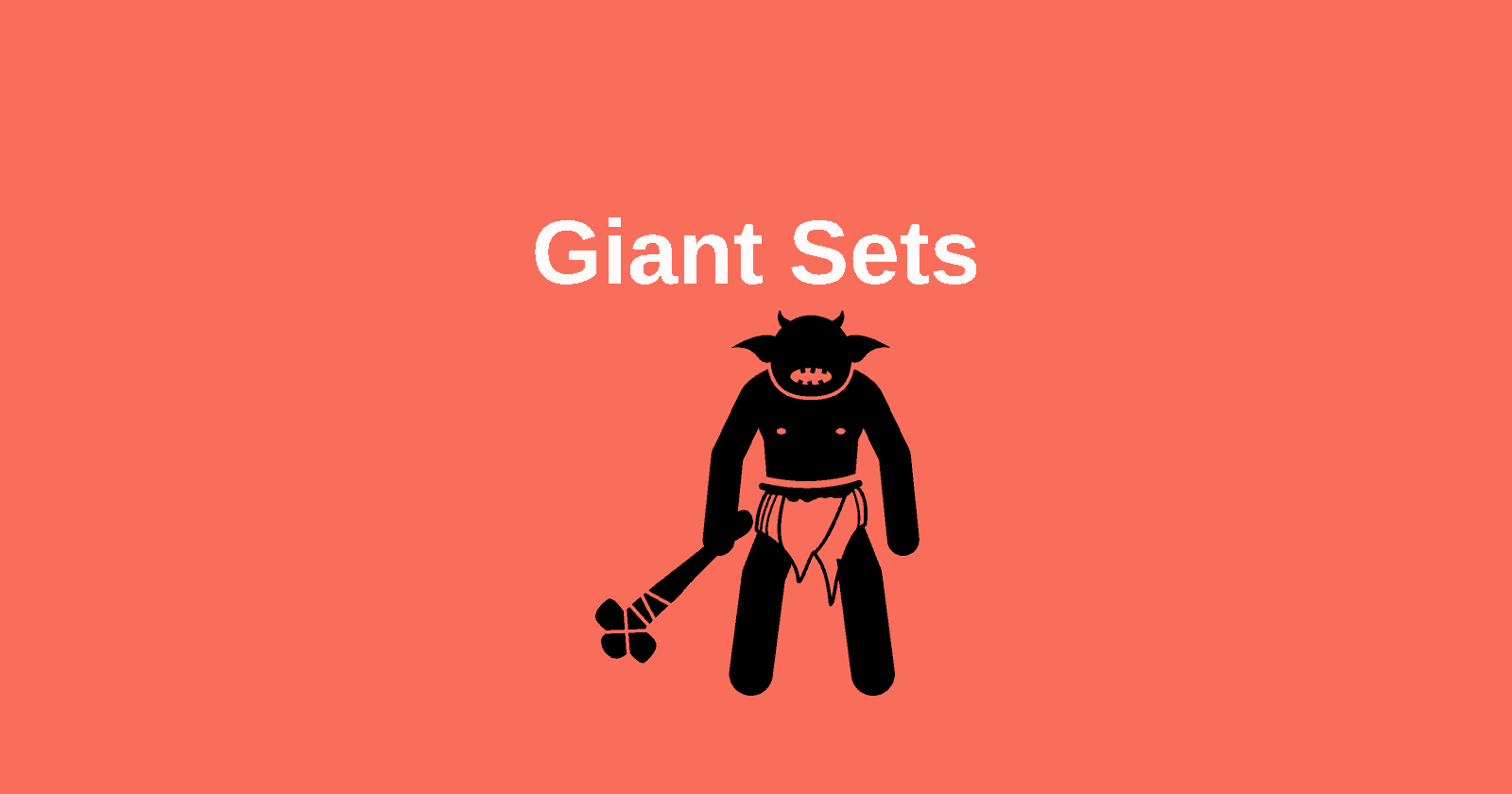 What is a Giant Set?
A giant set is a group of four or more exercises performed without rest between each exercise.
"No rest" in this situation can mean the time it takes to move from one set of equipment to another, or a brief break of no more than ten seconds, ideally less.
Types of Giant Sets
A series of giant sets can be performed as a circuit, with rest periods between three to five giant sets. Depending on the combination of exercises, a giant set might also require a longer recovery time before repeating.
Giant sets can be made up of any combination of specific exercises. While no formal limits exist, it's most common for giant sets to fall into two categories of exercises: noncompeting and competing.
Noncompeting Giant Sets
A giant set is noncompeting when each of the exercises that make up the set target different muscle groups; that is, the exercises don't compete for the energy of a single muscle or group of muscles.
Noncompeting giant sets are often performed as circuits, repeated with a set amount of rest time in between each giant set. This ensures recovery time for the various muscle groups while keeping the heart rate elevated.
Competing Giant Sets
As opposed to noncompeting sets, competing giant sets target a specific muscle group with each component exercise.
The variation provided by different exercises helps ensure that the muscle group can keep working longer, giving you a better workout.
You might be familiar with "leg day" or "back day" as separate within a complete workout week. Competing giant sets can be used to target such muscle groups, focusing your workout efforts to evenly exhaust that group of muscles before repeating the circuit.
Why Are Giant Sets Effective?
Giant sets aren't "one weird trick" to gaining muscle mass, but they can make your workouts more efficient without sacrificing your gains by dialing up the metabolic stress.
As a high-intensity training technique, giant sets are highly effective. Giant sets are designed to increase the amount of time that a group of muscles, or the whole upper body or lower body, spends under active tension.
The higher number of exercises incorporated into giant sets also serves to fatigue muscle fibers of each muscle more comprehensively. This can help trigger muscle growth.
Exercises within a single giant set might be pulled from cardio, core workouts, resistance training, or any other group of exercises. This approach improves cardiovascular and muscular endurance.
Finally, giant sets are a form of concentrated workout. That is, they take less time and weight than other forms of exercise while still achieving high levels of muscle work.
Drawbacks of Giant Sets
Because of this concentration of work, however, giant sets take many people longer to recover from. Forcibly reducing this recovery time can easily result in injury.
Remember that your muscles are getting a more thorough workout than usual by eliminating rest time, even though the number of total exercises might remain the same as in other workouts.
They also require access to all the appropriate exercise equipment so that the individual working out can seamlessly move between exercises.
Giant Set vs Tri Set vs Superset
The main difference between a giant set, a tri set, and a superset is the number of exercises being performed back-to-back.
A giant set consists of four exercises performed back-to-back, a tri set consists of three exercises performed back-to-back, and a superset consists of two exercises performed back-to-back.
These techniques require removing rest periods from between each specific exercise and resting only at the end of the complete set.
How to Create Customized Giant Sets
If you don't have much time to dedicate to working out each day, designing giant sets will help you optimize your allotted time.
Here's an example of Brian Alsruhe commonly builds giant sets:
Antagonist muscle group movement

Main working set (usually a compound movement)

Core exercise
Cardio or high-intensity exercise
Consider your physical situation, as well as your time and environmental restraints, to inform your giant set design. A good place to start is by breaking up your giant sets by machine or by muscle group.
For each muscle group, select four to six different exercises that isolate and work those muscles. This might mean a series of repeated lifts or squats. Whatever the exercise, define a number of reps for each.
Next, think through these exercises in terms of moving from one to another. The order of your giant set should follow a natural flow. If, for instance, two of the exercises require the same machine, they should be performed back-to-back.
Now, it's time to begin your giant set! Perform each set of reps, moving to the next exercise without taking a break. Be patient with yourself at first! Remember that giant reps are strenuous and designed to fatigue your body faster than other exercises.
Once you complete your giant set, give yourself a set time for recovery. You might need as long as three or four minutes. Then, repeat the entire giant set. You will likely only have energy for around three giant sets within a single workout day.
Giant Set Examples
Here are a few examples of giant sets to give you an idea of where to start. Note that all the listed exercises target the shoulder muscles. Exercises requiring similar equipment are performed back to back. You should select weights according to your usual workout standards.
Noncompeting Giant Set
The following example is from Brian Alsruhe's Dark Horse program.
Weighted Pull-Ups (antagonist muscle group)
Axel Clean & Press (main working set)
Dragon Flares (core exercise)
Medicine Ball Slams (cardio)
Once this giant set is complete, you should pause for a rest. The length of your rest period should depend on how long your body requires to recover well enough to safely continue, likely around 90 seconds.
After your rest, repeat the giant set. Rest again and perform a final repetition of the giant set. Don't forget to hydrate!
Competing Giant Sets for Different Days
The following examples were provided by the Reddit legend /u/MythicalStrength.
Press Day Giant Set Example

Overhead or Behind the Neck Press
Dips
Dumbbell Lateral Raise
Band Pull Aparts

Squat Day Giant Set Example

Squats
Atlas Stone Lap
Atlas Stone Extension
Reverse Hyper

Bench Day Giant Set Example

Flat Bench Press
Close Grip Bench Press,
Incline Bench Press
Standing Ab Wheel
Conclusion
Now that you understand giant sets and how to design your own effective giant set workouts, you're ready to hit the gym!
Giant sets are designed to work the body harder and maximize your high-intensity workout by combining other exercises without rest. Remember to pace yourself and build up the number of giant sets that you perform during a single workout over time.