This is a collection of nine 4 week training blocks published by Your Strongest Year. They amount to 36 weeks of powerlifting programming that include volume blocks, intensity blocks, accumulation blocks, realization blocks, and strength training blocks, though you do not need to necessarily run all of them.
I think this is one of the coolest powerlifting programs offered on Lift Vault and I'm really excited to highlight it for you all.
Keep in mind that you don't have to run the program from block to block, although it was designed with that in mind. You can pick and choose certain blocks depending on your training goals, but if you're new-ish to powerlifting or block periodization, then this will introduce you to many different principles of powerlifting programming.
Your Strongest Year Spreadsheet Bundle (Blocks 1-9)
Each training block runs for 4 weeks and was originally published on Your Strongest Year.
Your Strongest Year: Blocks 1-9 | LiftVault.com
Volume Block (1)
Volume block 1 serves to increase work capacity, build lift specific hypertrophy, get used to following this program, improving technique, and preparing for heavier loads in future weeks.
You can read the full description of block 1 on YourStrongestYear.com or watch the video below.
Free Strength / Powerlifting Programme - Your Strongest Year - Block 1 - Intro
Here is the breakdown of intensity vs. the number of lifts in block 1.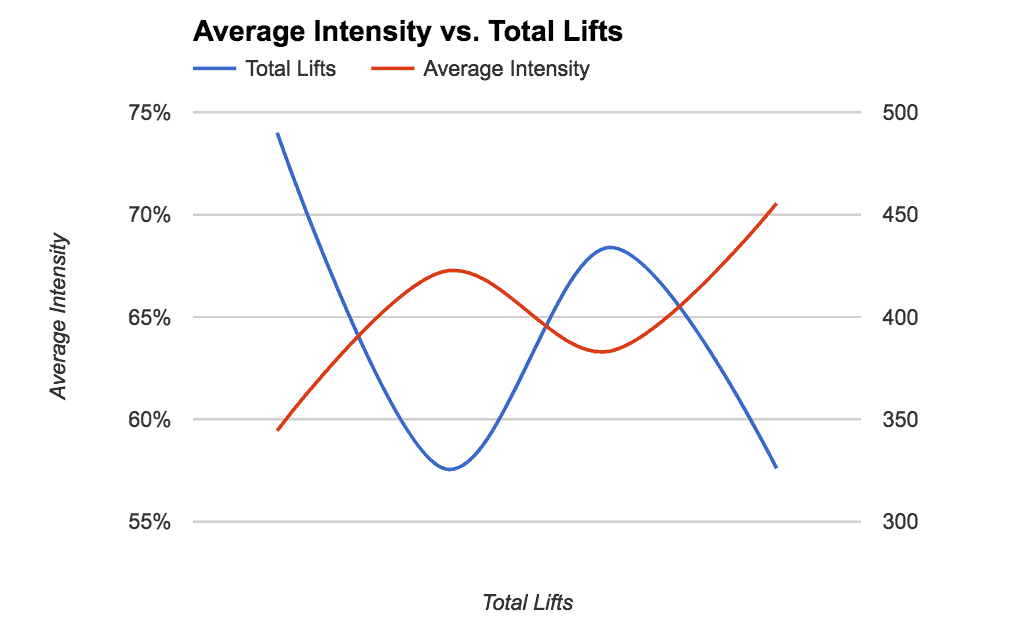 Undulating Volume & Intensity Block (2)
Block 2 serves to start touching upon "threshold intensities" (80% to 100% of your 1RM), introduce undulation, start squatting and deadlifting twice per week, and increase lifting frequency to 4x per week.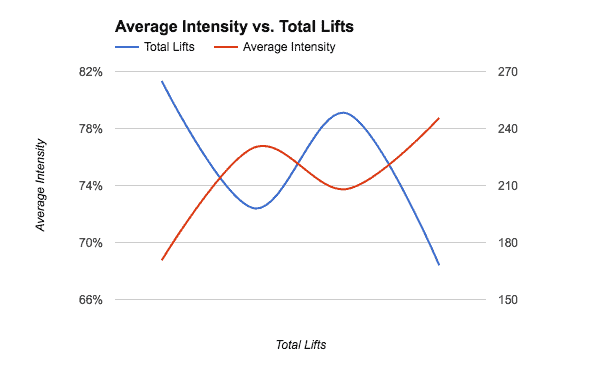 Intensity Block (3)
Additional new concepts are introduced in block 3, including very high intensity, rate of perceived exertion (RPE), and reducing volume/fatigue while building a small strength peak.
Free Strength / Powerlifting Programme - Your Strongest Year - Block 3 - Intensity
You can clearly see the reduction in total lifts while the intensity scales up.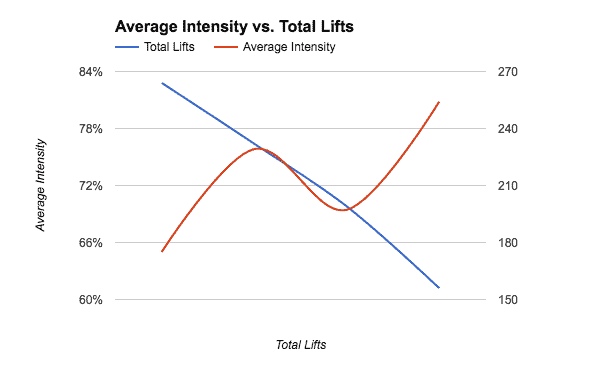 Volume Block #2 (4)
Block 4 does not have an in-depth description available. As you probably noticed, it is the second volume block of the program. This one is typically higher volume and higher intensity than Block 1.
Accumulation Block (5)
Block 5 is an accumulation block, which generally means high intensity paired with relatively high volume: what you're accumulating is fatigue. The accumulation of fatigue is a necessary step before realizing new maximum power, which is what block 6 is for.
It is noted in the description on Your Strongest Year that advanced lifters should not run the bench press program as it is laid out in Block 5, as it will be too much volume at too high of an intensity for more advanced lifters (less experienced lifters can recover quicker from near-maximal loads vs. advanced lifters due to the difference in load).
Advanced lifters are recommended to use the following bench progression instead:
Session 1: – 3×3 @ 75%
Session 2 – 3×3 @ 65%
Session 3: 3×3 @ 85%
Add 2.5 kg / 5 lb to sessions 1 and 3 throughout each week of the block.
Session 2 can stay at 65% for all 4 weeks.
Note: If the load on the first sessions of a given lift are extremely difficult, it is okay to reduce the load. The lifts should be challenging, but doable.
Realization & Peaking Block (6)
While no description of this block exists on Your Strongest Year's site, I can say that a realization block is when volume is pulled way back and intensity is dialed up even further. There are some very challenging sets here, such as 4 sets of 5 reps @ 90% for squat or heavy deadlift singles building up to 100%.
If you like lifting heavy, you'll have fun during the realization block.
If you're running this program for a meet, you should time this block to end about 7-10 days before your meet. Block 7, 8, and 9 should not be run immediately before a meet.
Reintroduction Block (7)
This block serves to reintroduce you to more typical training volume and intensities. It will act as a sort of deload and use a broader variety of exercises, resulting in a lower frequency for the competition lifts.
Full block 7 description from Your Strongest Year
Strength Block (8)
Block 8 borrows many training concepts from Reactive Training Systems, most prominently RPE and auto-regulation.
Full description of block 8 by Your Strongest Year.
These are described in exacting detail by the man himself, Mike Tuchscherer, below.
Emerging Strategies With Mike Tuchscherer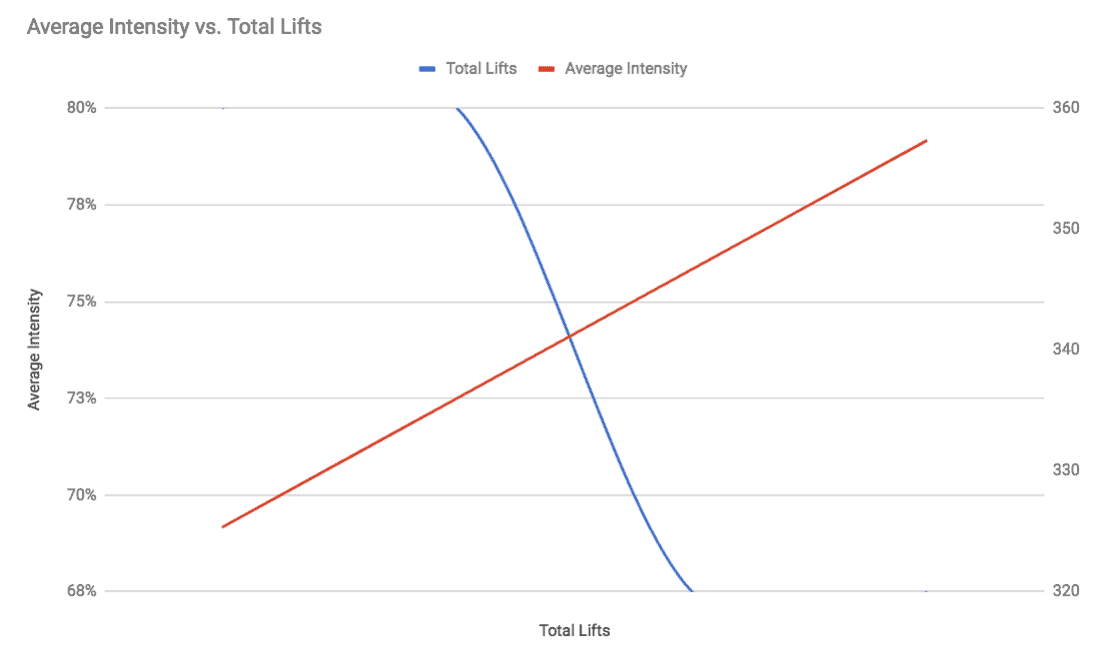 Strength Block #2 (9)
Block 9, a strength clock, is a continuation of block 8, relying on many of the same core concepts, with an intensification on the rep ranges.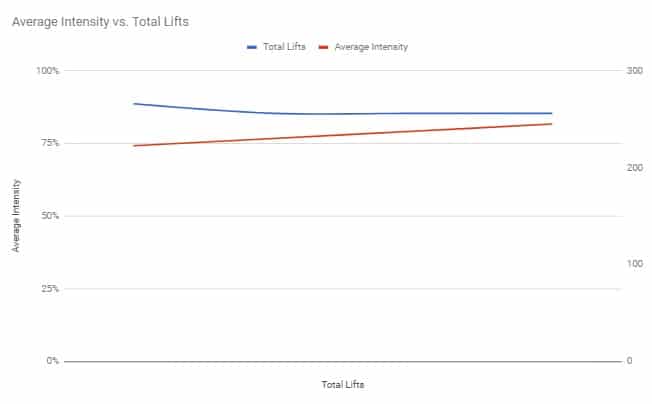 Happy lifting!