Brandon Lilly, one of the greatest powerlifters (raw and geared) still competing, published the Cube Method "out of my absolute frustration with my training, myself, and the sport of powerlifting."
The Cube Method utilizes a "back to basics" architecture that programs periods of heavy, explosive, rep-based, and body work on the big three lifts to form each cycle.
Here is an excerpt from the book that outlines the basic philosophy of the program (NOTE: these should say "Wave 1," "Wave 2," etc.):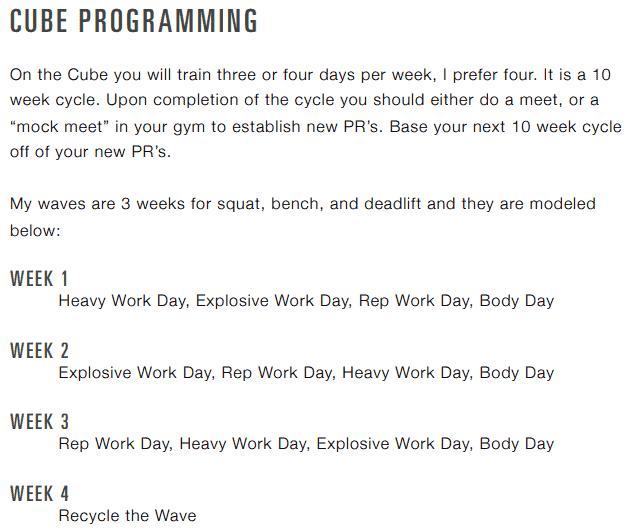 To understand the rest of Lilly's program, I highly recommend picking up The Cube Method.
Here is an interpretation of The Cube Method (source) that you can use for your own programming needs.
It does not include any recommendations for assistance work – those should be programmed in by the athlete based upon individual weak points. For help, use the /r/powerlifting Compendium to Overcoming Weak Points.
Cube Program Spreadsheet by Brandon Lilly