DVST8 of the Union Pre Workout is a pre workout supplement from Inspired Nutraceuticals. It includes 1.5 grams of L-Tyrosine, 350 mg of caffeine anhydrous, 300 mg of EnXtra, and 100 mg of XR Caffeine. Effects include significant amounts of energy, focus, and euphoria.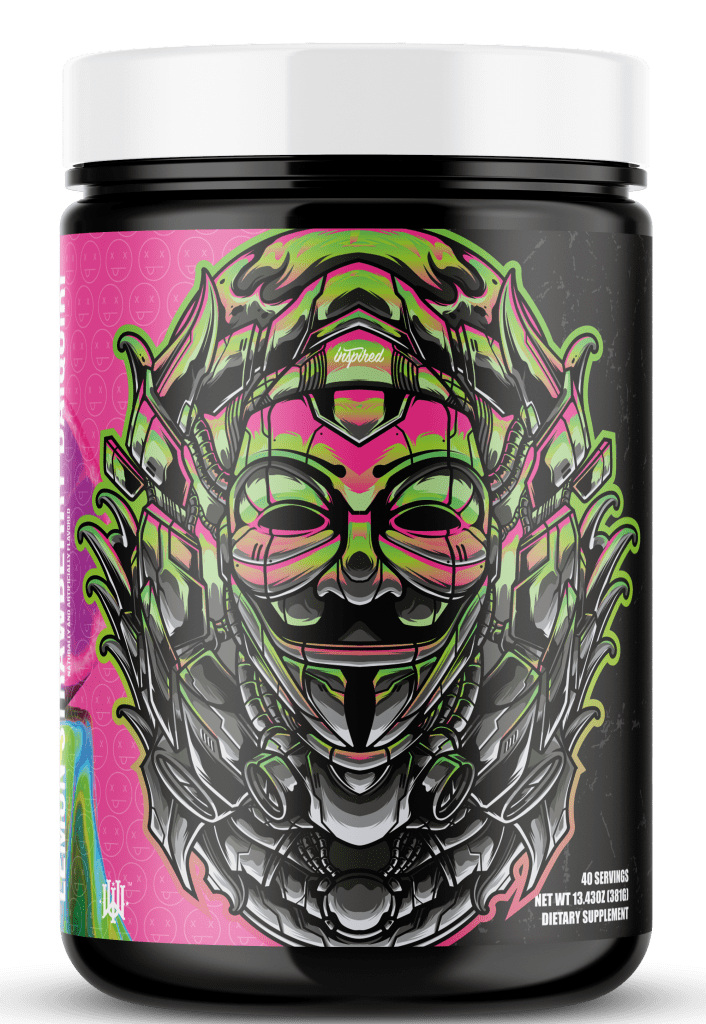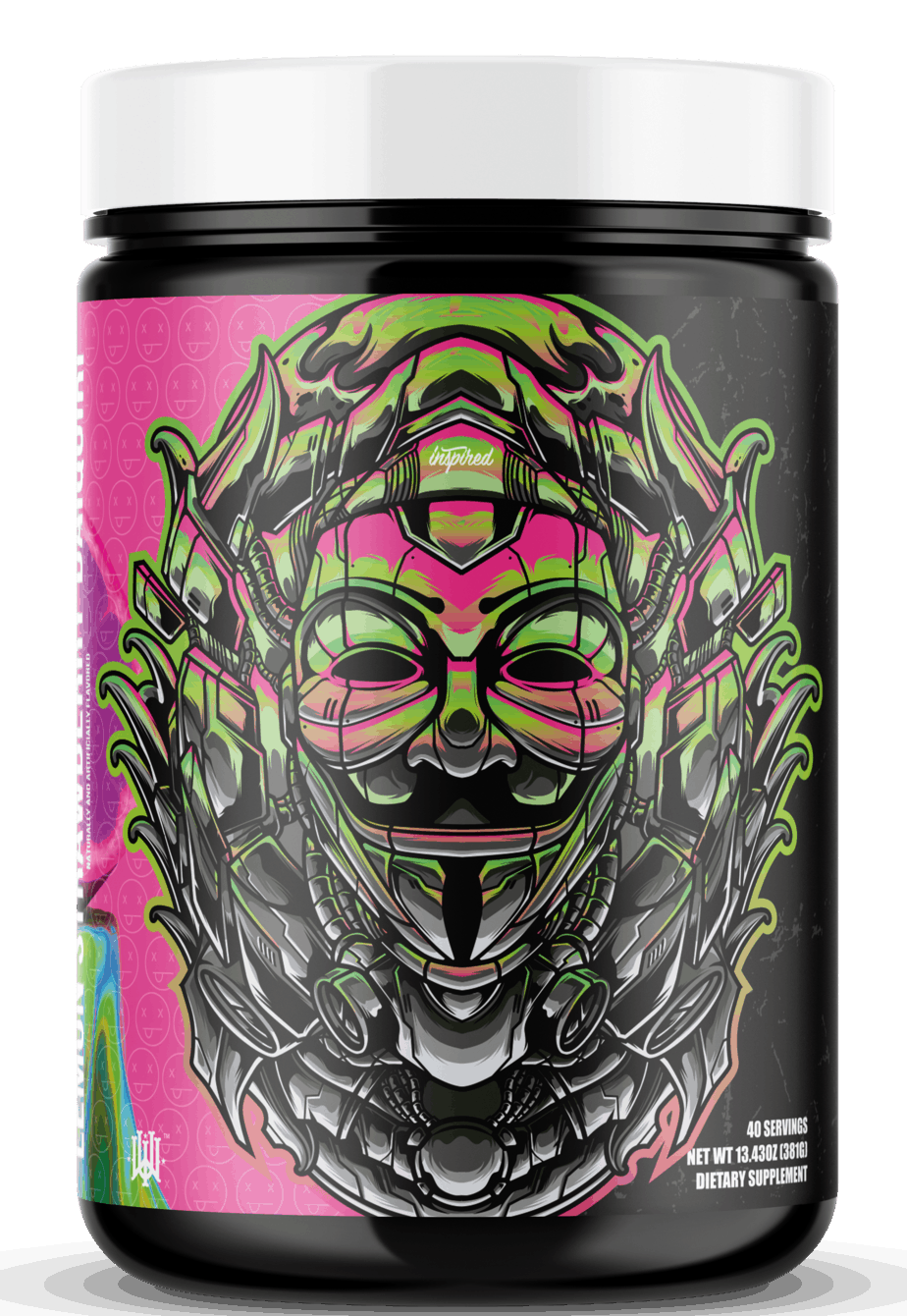 My friends at Nutrition Cartel sent me a tub to sample and review for all of you.
And frankly, I was pumped when I saw the box arrive at my apartment.
Why?
DVST8 of the Union has been getting quite a bit of hype. Everyone who tries this pre workout supplement simply won't shut up about it.
So naturally, I wanted to see for myself how this thing stacks up.
Newest Heavy Hitter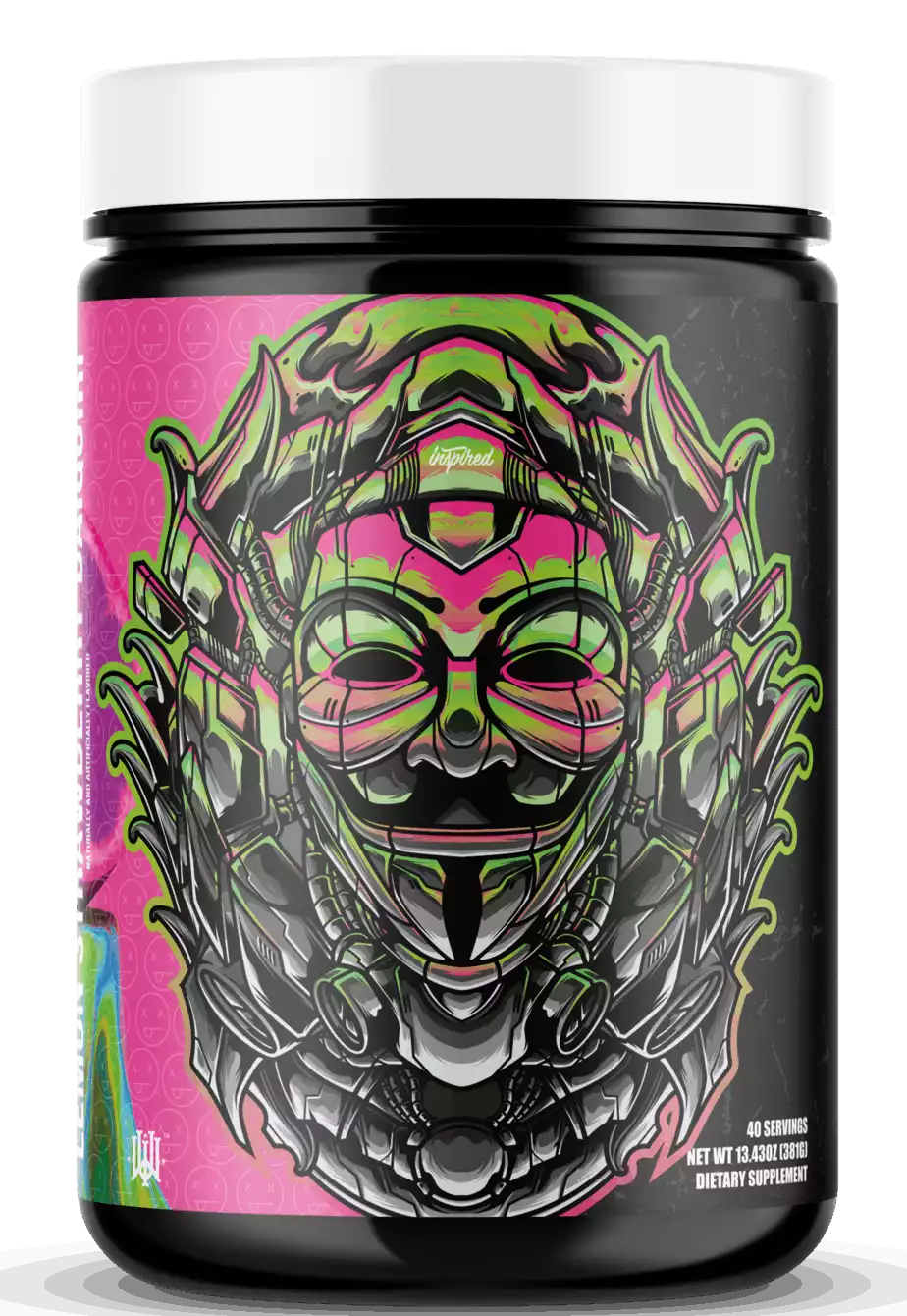 My Experience
In short, DVST8 of the Union is an excellent pre workout. I recommend it. It lasts a long time, delivers great energy + focus without negative side effects, and even triggers a little mood elevation.
If that's all you wanted to know – there you go.
I took DVST8 of the Union before my morning workouts and definitely felt the beta alanine tingling pretty quickly, within 15 or 20 minutes.
Energy + Focus
By 45 minutes I was feeling good energy and focus, but nothing overwhelming. It was just solid – I was deadlifting, I was in the zone, I was happy.
This was unexpected and definitely caught me by surprise. My guess is this delayed response may be the result of the zumXR and EnXtra Alpina galanga extract, but I could be wrong!
The second half of my workout felt great. Energy and focus were great – not climbing up the walls – but it was all I needed.
Mood
In terms of mood there was a little mood elevation and euphoria going on during the second half of my session. This lasted for a few hours afterward as well. There was no noticeable crash afterward.
Legs
The legs on this thing are long.
If you have long workout sessions, this is the pre workout for you. This is up there with Hooligan in terms of how long it lasts.
Side Effects
There were no noticeable side effects from DVST8 of the Union.
While this definitely is a strong pre workout and I am not sure if taking it daily would be a great idea, its ingredient profile is pretty mild (relatively speaking) and I think this would be fine to take multiple times per week.
Discount Codes
You can get DVST8 of the Union from the following retailers.
Ingredients Label
Here is the ingredients label for DVST8 of the Union pre workout. A full ingredient breakdown is below.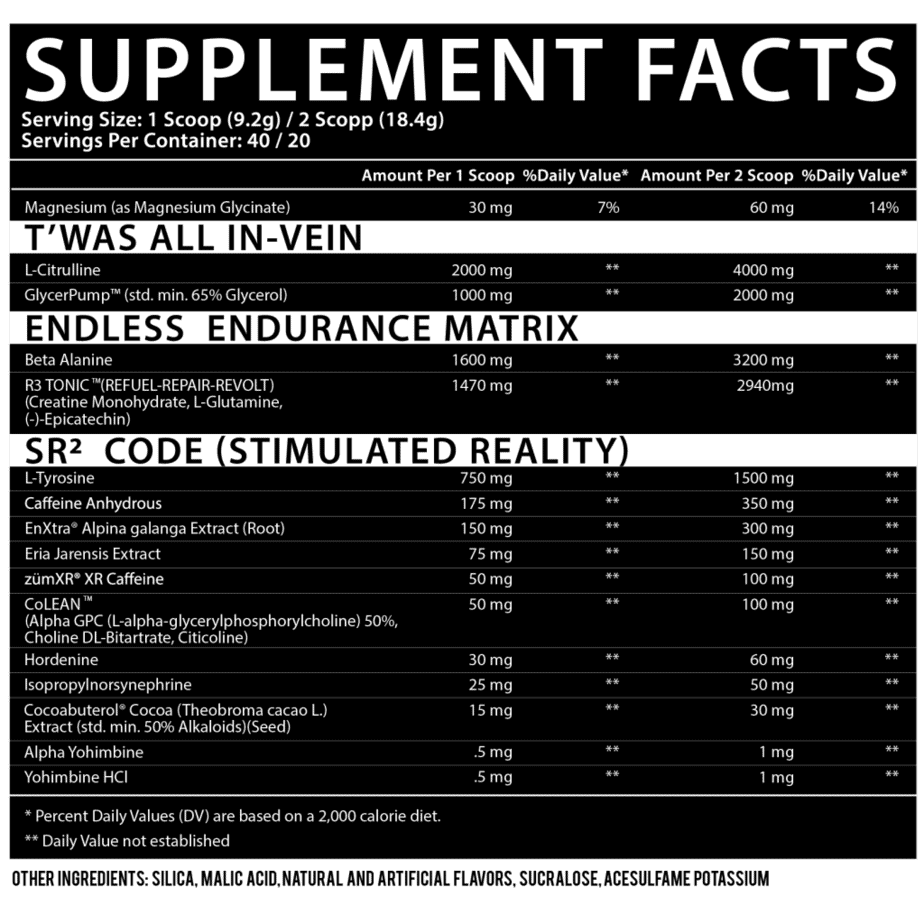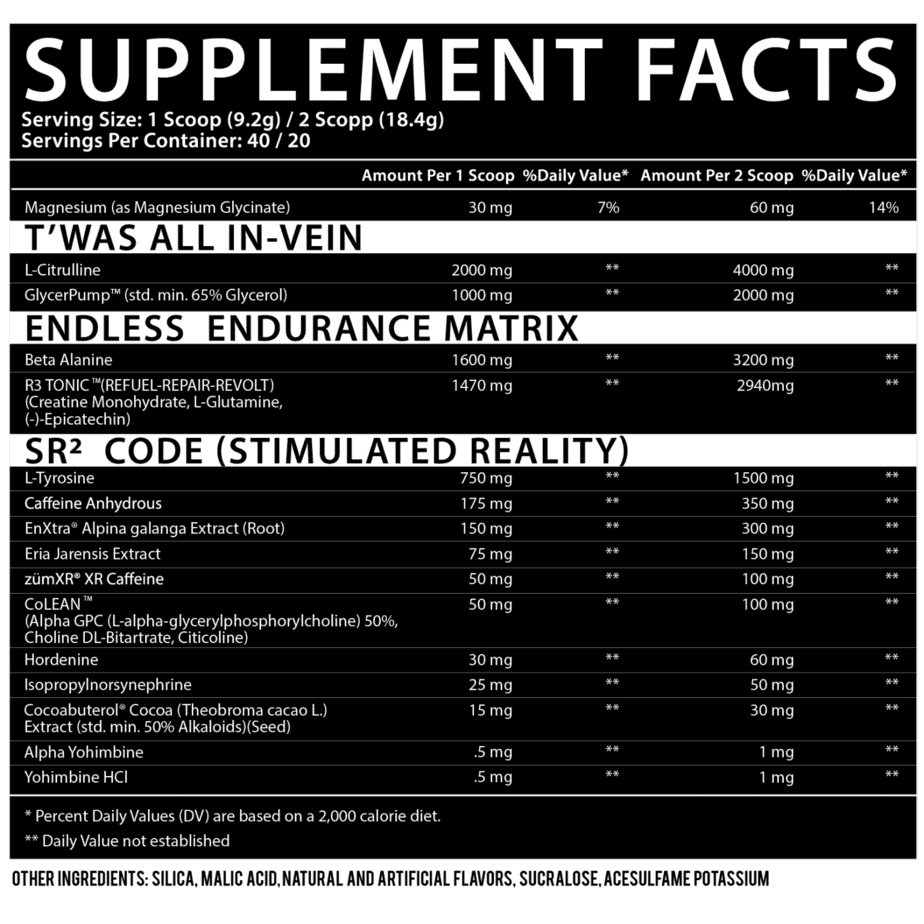 L-Citrulline (4 g)
L-Citrulline is a tried and true pre workout ingredient for power, pumps, and endurance. It's one of the best researched supplements on the market and has many studies demonstrating its efficacy.
4 grams is a clinical dosage of L-Citrulline and is equivalent to 6 grams of L-Citrulline Malate 2:1.
GlycerPump (2 g)
GlycerPump is a patented form of glycerol powder. Glycerol powder assists with hydration and allows the body to absorb more water than it normally would. This obviously helps stave off dehydration and can have mild improvements on endurance.
But the real reason it is often included in pre workout supplements is that all of this extra water absorption can help your muscles swell up, giving you a "swole" look.
2 grams is a pretty typical dosage for GlycerPump. It usually ranges from 2 to 3 grams per serving of good supplements.
Beta Alanine (3.2 g)
Alright, Beta Alanine, the tingling ingredient.
Taken consistently, beta alanine will help improve maximal power output. In other words, it makes you stronger. But you must take it daily to see these benefits!
3.2 grams is a clinical dosage of beta alanine.
R3 Tonic (2,940 mg)
R3 tonic is a trademarked blend of creatine monohydrate, L-Glutamine, and Epicatechin. These are somewhat unusual ingredients to see included in a pre workout.
Unfortunately, as it is a proprietary blend, we don't know how much of each ingredient can be found in DVST8 of the Union.
Creatine Monohydrate
While creatine will improve strength levels when supplemented daily, you generally want to see 5 grams per dose for creatine monohydrate. This falls short of that.
Related: Best Creatine Monohydrate Supplements
L-Glutamine
L-Glutamine is an amino acid that often is marketed as a post workout recovery supplement or a muscle building supplement, but research supporting these claims is limited in healthy individuals.
Related: Best Glutamine Supplements
(-)-Epicatechin
(-)-Epicatechin is a molecule found in chocolate, thought to inhibit myostatin. This inhibition of myostatin is associated with increased muscle mass!
While there is a bit of evidence that is interesting, it is quite limited at this time. There simply have not been enough studies down yet.
L-Tyrosine (1.5 g)
L-Tyrosine helps "smooth out" some of the harsher effects of stimulants, which could be beneficial for folks taking DVST8 of the Union. Some limited research also shows it can act as a cognitive booster in stressful environments.
1.5 grams is a very solid dosage and lands within the range recommend for use in an exercise setting (source).
Caffeine Anhydrous (350 mg)
Caffeine Anhydrous is the standard form of caffeine. 350 mg is an excellent dosage and will be sure to satisfy even the toughest caffeine fiends.
EnXtra Alpina Galanga Extract (300 mg)
This is an interesting ingredient that I haven't seen in any pre workout before.
enXtra is a proprietary extract of alpina galanga that has been shown in multiple human studies to significantly increase alertness for several hours.
There is not a lot of dosage information available for this ingredient.
Eria Jarensis Extract (150 mg)
Eria Jarensis is a stimulant that is commonly seen in more aggressive pre workout supplements.
150 mg is a decent dosage, a little light, but not bad. It tends to be included in the 200 mg to 250 mg range, but 150 mg is decent enough.
zumXR XR Caffeine (100 mg)
zumXR is another ingredient that is not typically found in pre workout supplements. Like dicaffeine malate, which is more commonly seen, zumXR is an extended release version of caffeine, which helps offset crash effects of caffeine anhydrous and extends the energizing effects.
I am not sure if this is an effect dose of 100 mg of caffeine or if some percentage is not caffeine. I checked the zumxr site and it wasn't clear. For now I'll assume it's all caffeine, just delivered in a way that extends its release.
This would put the total amount of caffeine in DVST8 of the Union at 450 mg, which is a hefty dosage.
CoLEAN (100 mg)
CoLEAN is a blend of Alpha GPC, choline DL-bitartrate, and citicoline. Together they may boost cognition and maximal power output, but at a 100 mg dosage these seem more like vanity ingredients.
Alpha GPC alone should ideally be dosed at 600 mg.
Hordenine (100 mg)
Hordenine (N,N-dimethyltyramine) is a stimulant that is often included in recent "nootropic" products. It can also trigger fat burning and stimulate the CNS.
It is not widely researched, so much of the information available comes from anecdotal accounts.
According to those account, "effective" doses start around 20 mg, so the 100 mg included in DVST8 of the Union should be more than enough to feel the focus effects touted by proponents of Hordenine.
Isopropylnorsynephrine (50 mg)
sopropylnorsynephrine is a lipolytic agent, meaning it helps break down fat into glycerol (energy). It is a "fat burner." It may also possess energizing effects.
50 mg is a solid dose for this ingredient.
Theobromine (30 mg)
Theobromine is a stimulant that is sort of a "caffeine light" ingredient.
30 mg is a somewhat low dosage for this ingredient.
Alpha Yohimbine (1 mg)
Alpha Yohimbine, also known as "alpha yo," is a polarizing stimulant. Some individuals are particularly sensitive to alpha yohimbine and will always avoid any pre workout containing it.
Common negative side effects can include anxiety, headaches, chills, sweating, frequent urination, and increased blood pressure.
Personally, I did not feel any of these negative side effects with DVST8 of the Union, so I don't think the dosage of Alpha Yohimbine is too high.
I usually start to feel those side effects around the 2 mg dosage, so the 1 mg dosage didn't bother me. Unless you're quite sensitive to this ingredient I don't think 1 mg will give you many issues.
Related: Best Yohimbine Supplements
Yohimbine HCL (1 mg)
Yohimbine HCL is another chemical form of alpha yohimbine. It's effects are therefore quite similar.
Second Opinion: Review from NoFate247
For another opinion, here's a review of DVST8 of the Union from NoFate247.
Newest Heavy Hitter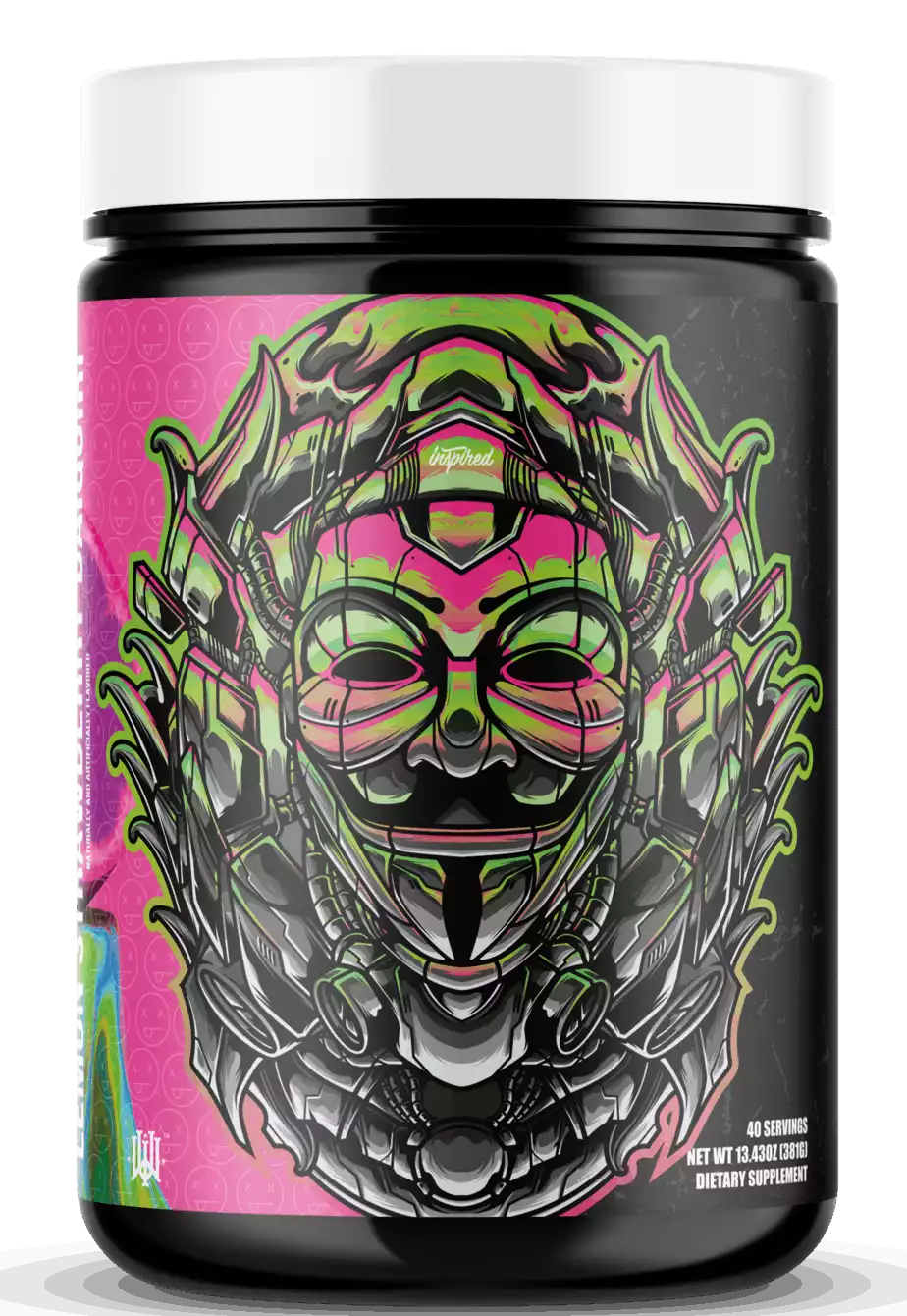 DVST8 of the Union Pre Workout Review
Summary
DVST8 of the Union is a strong pre workout with a few unique ingredients rarely seen in pre workout supplements. It delivers excellent energy + focus, lasts for several hours, and even has some euphoria and mood elevation after the first hour. Recommended for enthusiasts of high stim pre workouts and those looking to try their first hardcore pre workout.
Pros
Long lasting energy
Great energy + focus
Lingering euphoria
No negative side effects or crash