In the world of gaming supplements, few brands are as prominent as GFuel, Sneak, and GamerSupps. They sponsor successful e-sports teams, popular Twitch streamers, and come up with other creative ways to position themselves as the "go-to" supplement brand for gamers.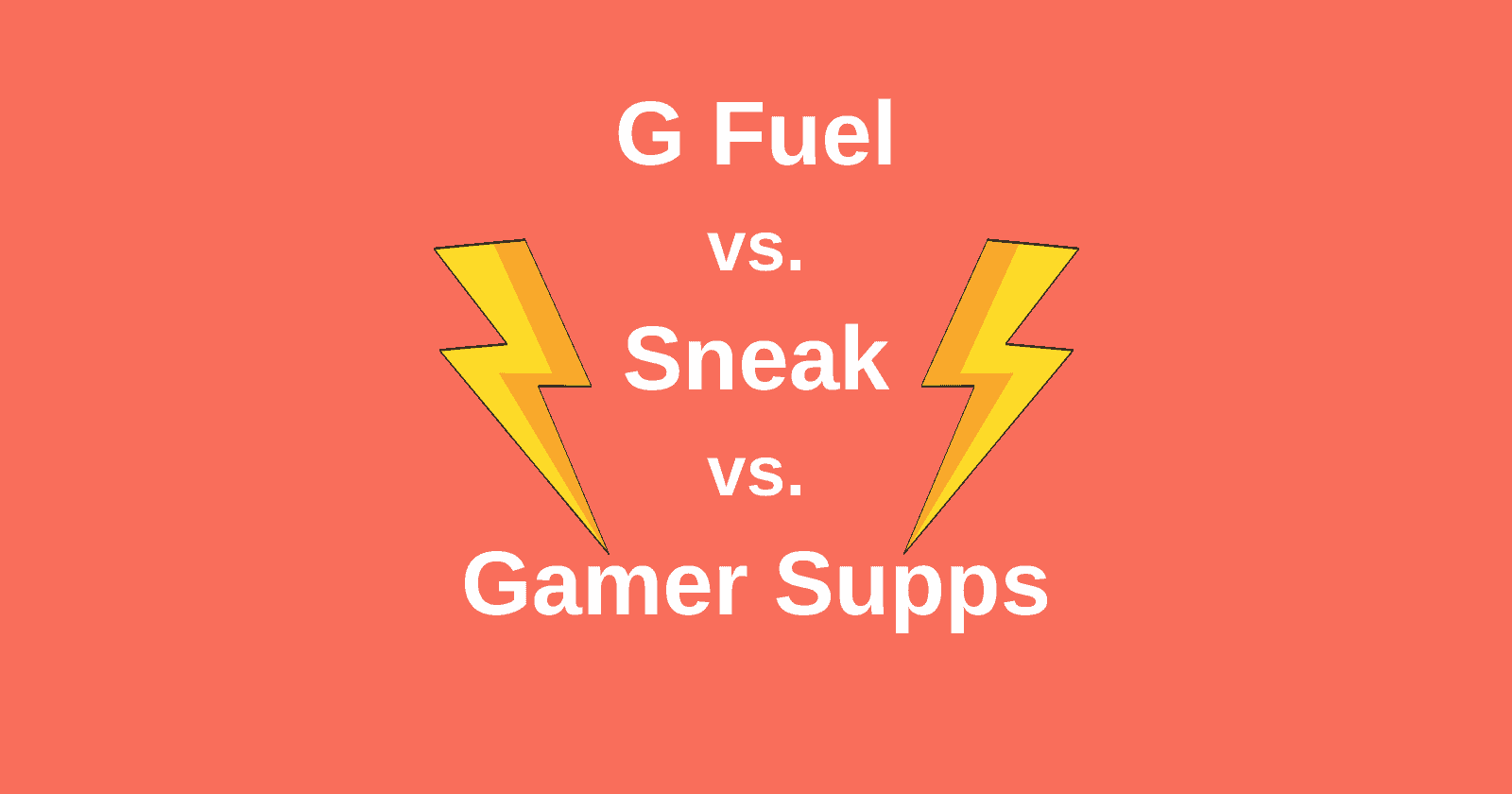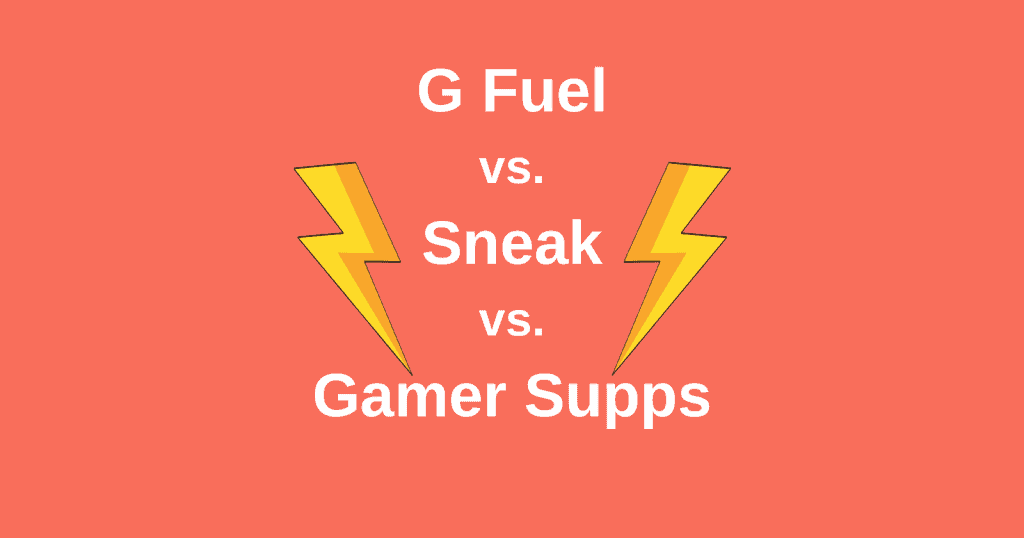 If you're here, you're probably interested in buying a gaming supplement for yourself to enhance your energy, focus, and endurance for lengthy gaming sessions.
If that's what you're after, I'd recommend trying out Aggro before you spend your hard-earned money on G Fuel, Sneak, or Gamer Supps.
It's way, way better.
If you'd like check out my full Aggro gaming supplement review.
If you're curious why that is, read on.
G Fuel vs. Sneak vs. Gamer Supps
G Fuel and Sneak are pretty similar, both delivering about 150 mg of caffeine, 1-2 grams of Tyrosine, and a few other cholinergic ingredients.
Gamer Supps differs from G Fuel and Sneak in that it uses a proprietary ingredient label. This means it doesn't have to disclose the amount of each ingredient.
As a result, G Fuel has only disclosed the amount of caffeine per serving, which is 100 mg. Based on this, I can safely say that Gamer Supps is including many underdosed ingredients. As a result, I don't recommend it.
Honestly, when it comes to G Fuel vs Sneak vs Gamer Supps, none of them are that great.
If I had to choose, I'd put G Fuel slightly ahead of Sneak with Gamer Supps way behind in third place.
I'd pick G Fuel because it's cheaper than Sneak and both feel about the same in terms of effects.
G Fuel is also available on Amazon, which can be advantageous. The other brands are not, as of January 2021.
Alternatives to Gaming Supplements
The gaming supplement market is new and, as a result, is dominated more by flashy marketing than solid products.
I predict that as we see more products enter this market, the quality of the product will improve. I think we're beginning to see this happening already with G Fuel using a (nearly) fully disclosed ingredient label.
Aggro is one of the best gaming supplements to emerge with a fully disclosed label and effective ingredients.
If you want more options, I actually recommend checking out my list of the best nootropic pre workouts.
Products like Hooligan or Overtime are excellent for delivering long-lasting focus and energy. While they were not designed with the gaming community in mind, the ingredient profiles of those products will serve gamers well.
I'd really recommend checking those products out instead of G Fuel, Sneak, or Gamer Supps.
G Fuel Energy Formula
Up first is G Fuel, "The Official Energy Drink of Esports." Founded in 2012, G Fuel has been along for several years longer than Sneak or Gamer Supps. Its flagship product is Energy Formula, which we'll be using for the comparison.
Ingredients
When I initially reviewed G Fuel Energy Formula, I thought its ingredients label was immensely disappointing.
To the credit of G Fuel, it has made some updates to its ingredients label. Most notably, it is no longer using a proprietary blend and is disclosing the exact amount of most ingredients. This is a huge improvement.
Here's the old label: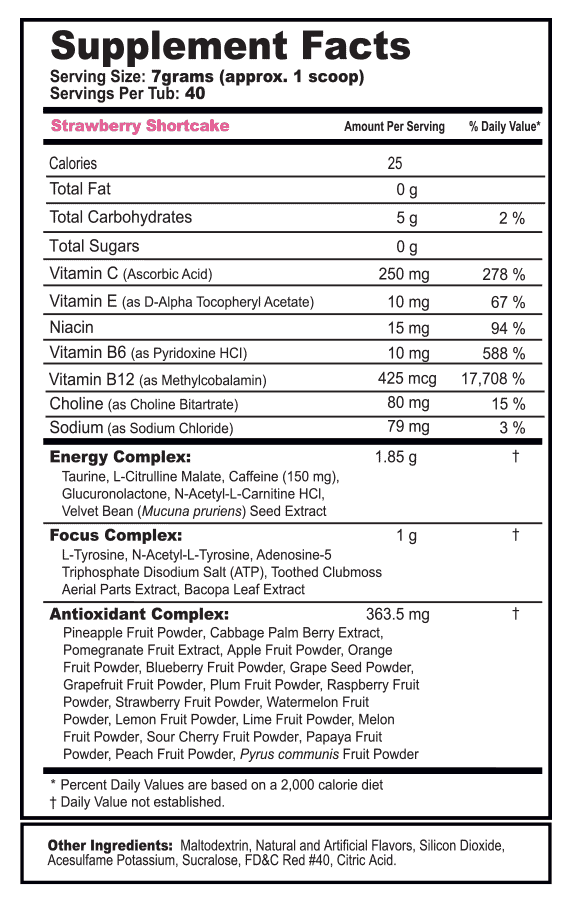 And here is the new ingredients label: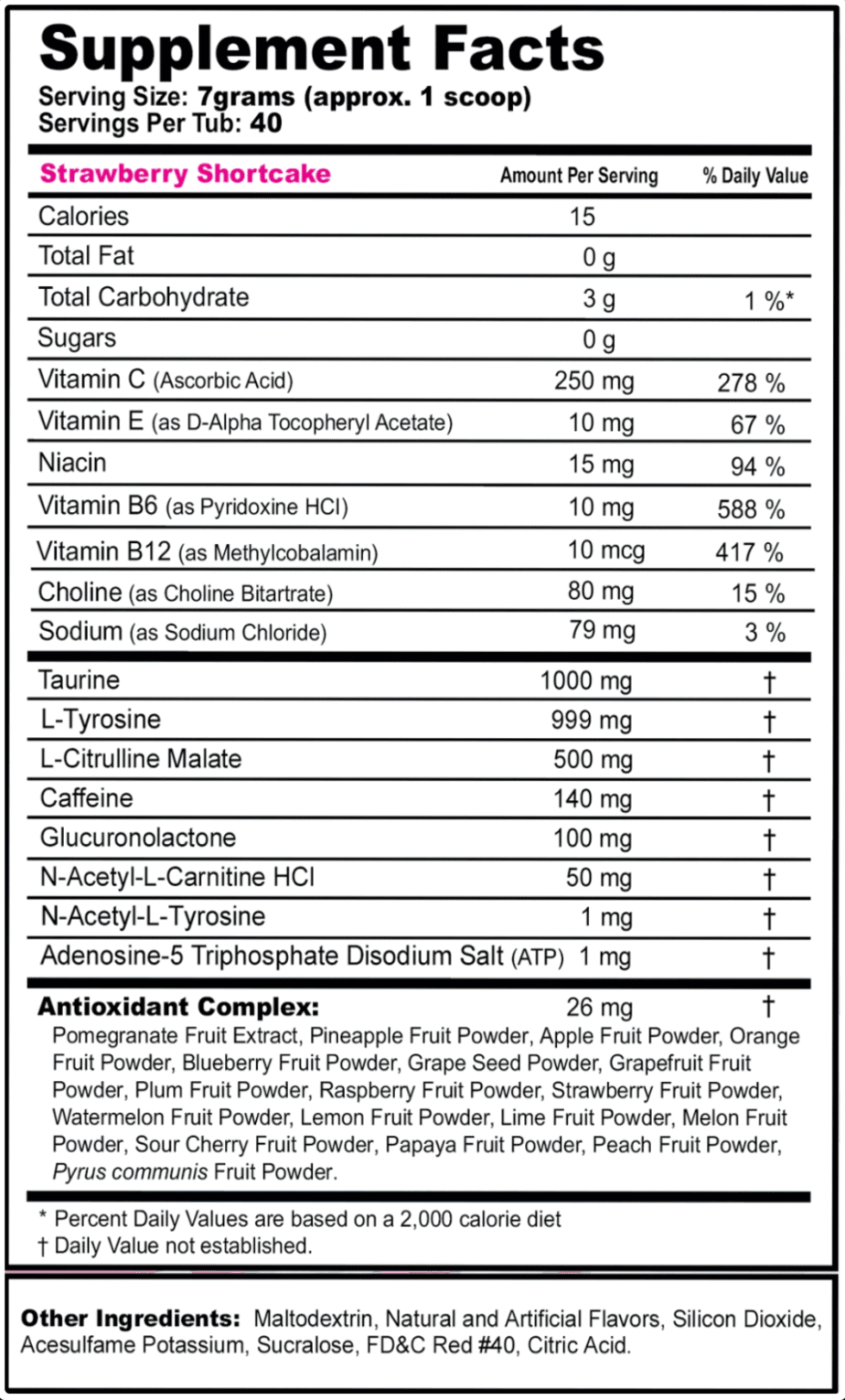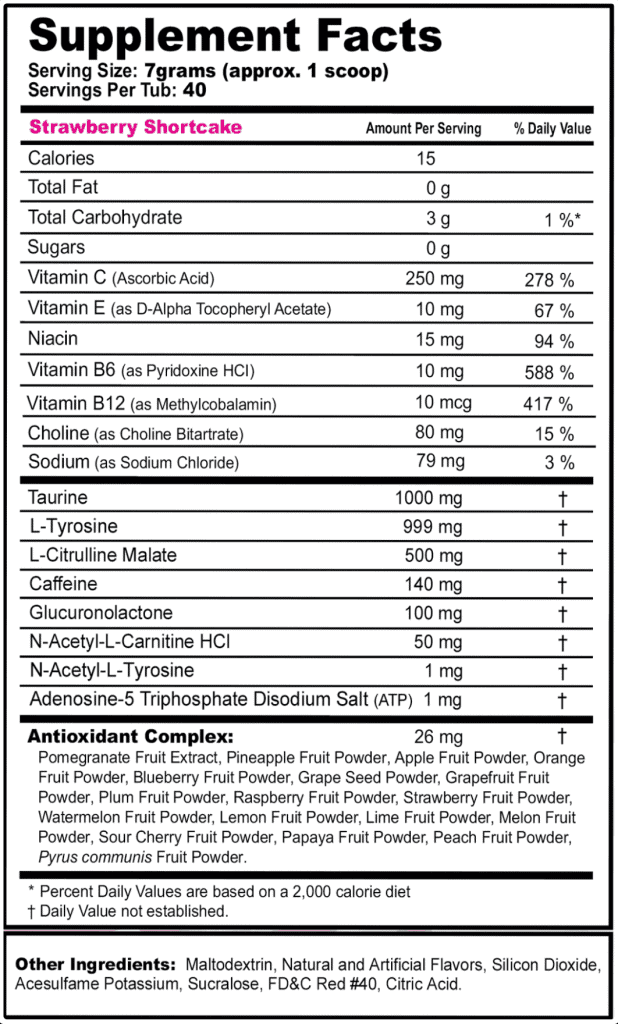 Unfortunately, just about every ingredient of interest in here is underdosed. Excluding the vitamins and antioxidants, only the Taurine and L-Tyrosine are close to clinical dosages, with Taurine not really mattering all that much anyway to be honest. The caffeine dosage is pretty low, but may be adequate for those with little to no existing caffeine tolerance.
This was reflected in my experience with the supplement, which was pretty unremarkable.
Price
G Fuel retails for $30, which is still way too high when you consider that most ingredients are not anywhere near clinical dose range.
This works out to $0.75 per serving.
G Fuel is available from Amazon Prime.
Sneak Energy
Sneak Energy was founded in 2016 in the UK. In-Game Energy is its flagship product and will be the point of comparison in this article for Sneak Energy.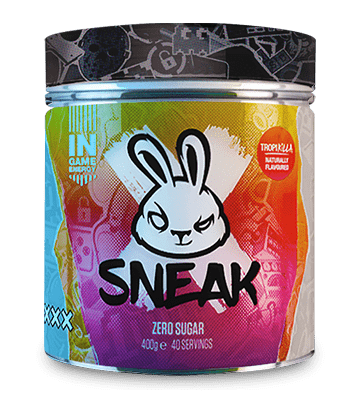 Ingredients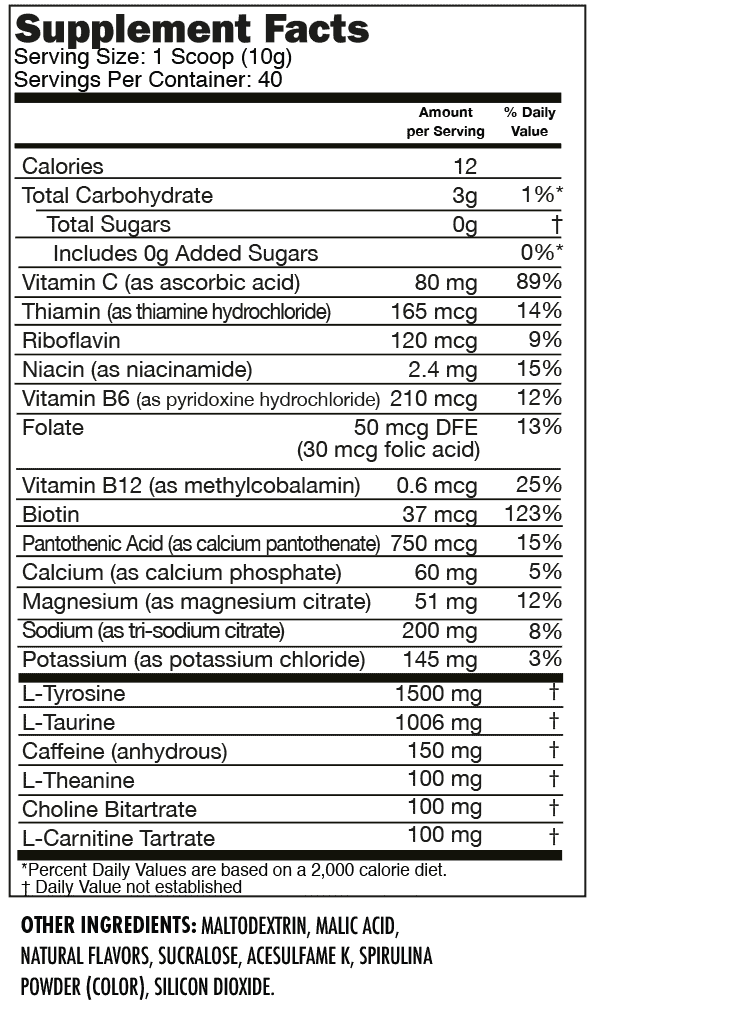 As far as I know, Sneak Energy has always disclosed the amount of each ingredient, something that G Fuel only started to do in 2020. This earns Sneak some trust points with me.
I normally do not comment on the vitamin portion of an ingredient label, but it is odd to see Sneak not including large B Vitamin dosages. It is common for energy supplements to include massive dosages of B Vitamins for energy – something you can see G Fuel doing above.
The L-Tyrosine dosage looks solid, which is good to see. The caffeine anhydrous and L-Theanine dosages are reasonable, if not a bit low. The Choline Bitartrate and L-Carnitine Tartrate dosages are low – no real way around that.
So, really, the Sneak Energy ingredients label doesn't really impress me either, so the slightly higher L-Tyrosine dosage (vs. G Fuel) is one positive mark.
Price
At a retail price of $39.99 for 40 servings, Sneak works out to $1.00 per serving. Again, not great considering what you're getting.
Sneak is available from Sneak Energy.
Gamer Supps
Gamer Supps is a US company, also founded in 2016.
Gamer Supps' flagship product is GG and that is the product we'll be comparing against G Fuel's Energy Formula and Sneak's In-Game Energy supplements.
Ingredients
By now you can probably anticipate my criticism of the GG ingredients label. It is has no mention of the dosage for any notable ingredient, instead making dosages within its "n.r.GG Nootropic Blend."
Gamer Supps was generous enough to disclose that a serving of GG contains about 100 mg of caffeine from "organic & natural" sources. This is enough for me to be confident in saying that this is the worst formula by far when compared to Sneak and G Fuel.
Why?
Note that the proprietary blend has a dosage of 159,000 mcg, which is equivalent to 159 mg. If you remove the 100 mg of caffeine, this means that there is a scant 59 mg in total of the following ingredients:
L-Theanine
L-Tyrosine
Choline L-Bitartrate
Phosphatidylserine
Lutein
Natural Astaxanthin
Coenzyme Q10
Acai Berry Extract
Mangosteen Extract
Goji Berry Extract
Ginseng Root Extract
This is a textbook example of "pixie-dusting," a term used to describe when a manufacturer includes just enough of an ingredient to include it on the ingredient list, but not enough for it to actually provide any benefit to the user.
I'd stay far, far away from this type of behavior.
Price
GG retails for $34.99, or $0.35 per serving.
For what you're getting, you'd be better off with a multi-vitamin and a caffeine pill. There's no amount of money I'd be willing to spend for GG until they fix their insulting ingredient label.
Frequently Asked Questions
None of these products stand out to me as potentially dangerous.
Of course, I'm not a doctor or medical professional. If you have specific concerns, please consult with a physician. But for the general population, these products should be safe when used as directed.
Is G Fuel Safe?
Yes, G Fuel is safe as long as you're not overly sensitive to caffeine you'll be fine.
Is Sneak Safe?
Yes, Sneak is safe as long as you're not overly sensitive to caffeine you'll be fine.
Is Gamer Supps Safe?
Yes, Gamer Supps is safe as long as you're not overly sensitive to caffeine you'll be fine.
How much caffeine is in G Fuel?
There is 140 mg of caffeine in each serving of G Fuel Energy Fuel.
How much caffeine is in Sneak?
There is 150 mg of caffeine in each serving of Sneak In-Game Energy.
How much caffeine is in Gamer Supps?
There is 100 mg of caffeine in each serving of Gamer Supps GG.