Here are some of the best workout plans for building strong, lean muscle. These routines focus on high volume, which stimulates muscular hypertrophy in the athlete. Coupled with proper nutrition and recovery, these programs will help the athlete develop larger, stronger muscles.
Each of the below programs has its own detail page where you can learn more details about the routine. The summaries below are to give you an idea of whether the program makes sense for your individual goals and situation.
There is also a section on how to get your diet in check in order to build muscle. This is crucial. No workout program will help you build muscle if you are not also following a proper muscle-building diet with enough protein.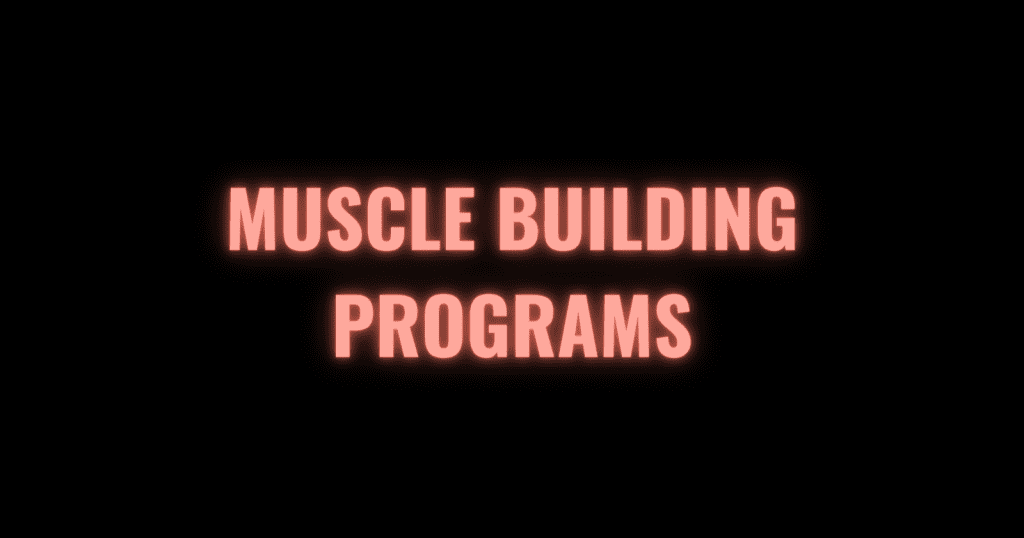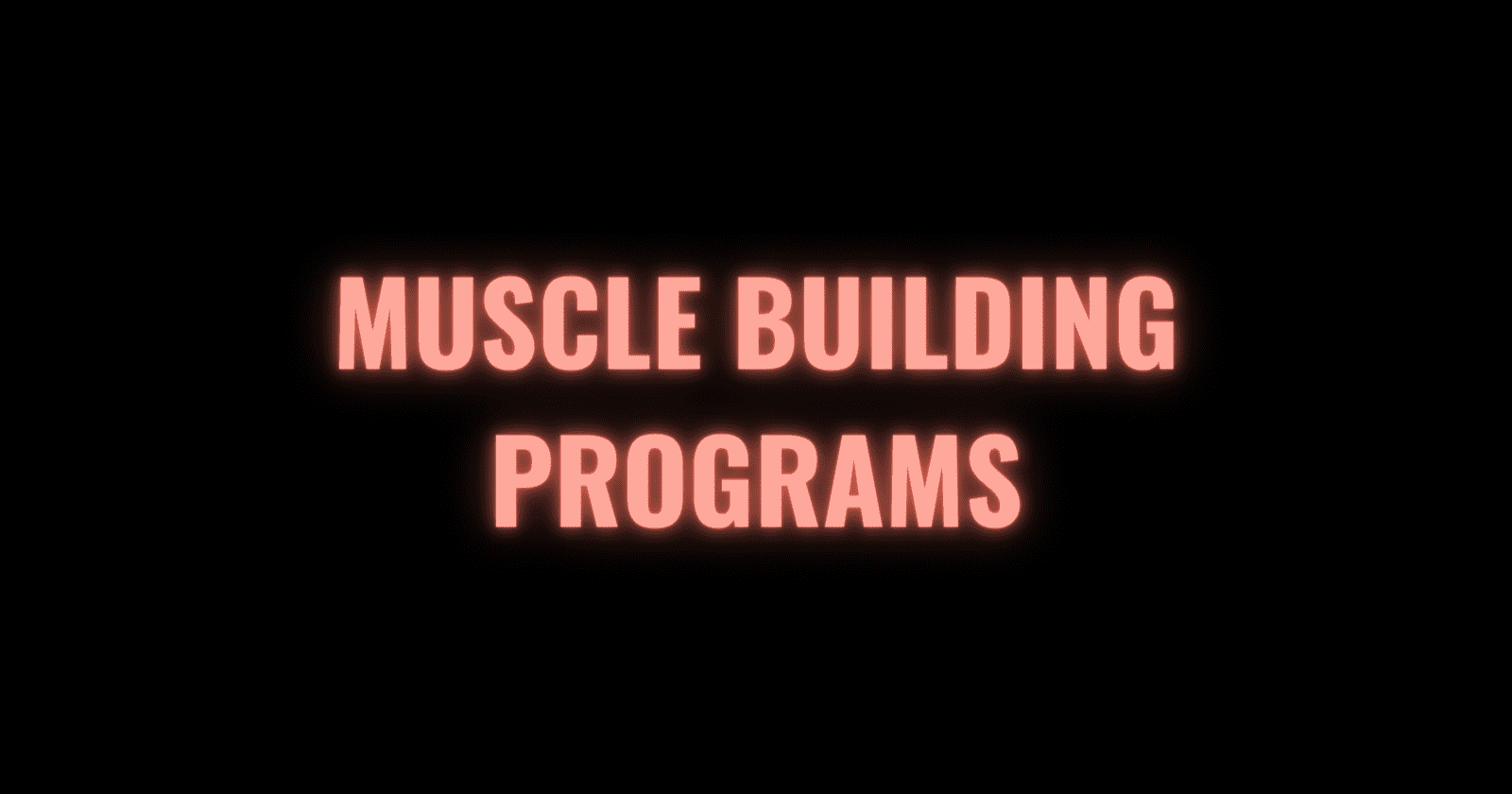 5/3/1 Boring But Big (BBB) Program
Best for: People looking to simultaneously build strength & power in addition to muscular growth. It can be run by beginners and intermediates alike as a 4 day split workout routine for lean muscle.
5/3/1 BBB is one of the most tried and true programs for building lean muscle and developing maximal strength.
It uses four training days per week, each day dedicated to one of the major compound lifts: squat, bench press, overhead press, and deadlift. After the main "5/3/1" work is completed, which consists of gradually increasing weight every 4 weeks in the 5 rep, 3 rep, and 1 rep ranges, you'll complete supplemental exercises for 5 sets of 10 reps. These high volume sets help break down muscle fibers and trigger growth.
While it initially seems easy, 5/3/1 BBB is simply brutal. But it works and that's why it has remained a favorite for years. For best results, pick up Jim Wendler's 5/3/1 Forever. For the same price as a monthly gym membership, you receive a lifetime of knowledge and strength training programs (including BBB).
Wendler 5/3/1 Spreadsheet | LiftVault.com
RippedBody.com Beginner + Intermediate Bodybuilding Routines
Best for: Novice and intermediate level lifters looking for an effective, sustainable bodybuilding program with progression guidelines.
From the smart folks over at RippedBody.com come the Ripped Body Beginner Bodybuilding Routine and Ripped Body Intermediate Bodybuilding Routine.
To best understand these muscle building programs, check out the links to Ripped Body below, along with the excellent book The Muscle and Strength Pyramid: Training by Eric Helms, Andy Morgan, and Andrea Marie Valdez, who wrote these bodybuilding routines.
Novice 4 Day Bodybuilding Routine Spreadsheet
Program by Ripped Body, spreadsheet by Lift Vault.
Ripped Body Novice Bodybuilding Routine | LiftVault.com
Intermediate 5 Day Bodybuilding Routine Spreadsheet
Program by Ripped Body, spreadsheet by Lift Vault.
Ripped Body Intermediate Bodybuilding Routine | LiftVault.com
Metallicadpa 6 Day Push, Pull, Legs (PPL)
Best for: Folks looking to maximize their muscle growth and focus less on strength. Given the rapid progression rate, this is best for novices and intermediate lifters. Finally, this is best suited for individuals who have the time and dedication for 6 training sessions per week.
Metallicadpa PPL, aka the Reddit PPL, is another tried and true hypertrophy program. It is a very high volume that progresses very quickly, making it best for late novices and early intermediates. As it progresses weekly, be ready for eventual plateaus and figuring out how to account for that. Still, many individuals have successfully used this program to build lean muscle and lose fat (here's a recent review from /r/naturalbodybuilding).
Metallicadpa v3.02 - Beginner PPL Template (1RM inputs + Progression) | LiftVault.com
PHAT 5 Day Powerbuilding Program
Best for: Those looking for a 5 day split workout that strikes a balance between building strength and increasing size (i.e. building muscle).
PHAT, or Power Hypertrophy Adaptive Training, is a 5 day training split developed by Dr. Layne Norton, an accomplished bodybuilder and powerlifter. PHAT style training is aligned with Layne's goals: get as a strong as possible and build muscle. After all, a larger muscle has the capacity to be a stronger muscle (all else held equal).
This program has a ton of accessory volume, so it is recommended for individuals that need this much volume to trigger muscle growth and capable of recovering from it. It is not a beginners program.
PHAT Workout Log TEMPLATE | LiftVault.com
Vince Gironda 6×6 and 8×8 Hypertrophy Workouts
Best for: Individuals looking for a high volume, old school bodybuilding workout to "shock" their system. This probably cannot be run indefinitely, but it could be fun to run for a while as a way to mix things up and trigger new muscle growth.
Vince Gironda's 8×8 and 6×6 workouts have become the stuff of legend over the decades. Several different versions of them exist, but they all share a few things in common: short rest periods (e.g. 15 seconds between sets), high volume, and low weights.
Vince did not generally recommend the 8×8 workout for everyone. In fact, most people should start with the 6×6 workout. You'll still make progress and likely will be able to run the program for a longer period of time without getting burned out, making more gains in the process. Both the 6×6 and 8×8 workouts are available below – the 8×8 has two versions: 4 day and 6 day.
Vince Gironda 6×6 Intermediate Hypertrophy Program (6 Day)
This is based on my interpretation of the articles from Critical Bench and Iron Guru. 6 sets per muscle group are performed, split between two different exercise movements that are performed as a superset.
(6 Day - Intermediate) Vince Gironda 6x6 Split Workout Routine Spreadsheet | LiftVault.com
Vince Gironda 8×8 Advanced Hypertrophy Program (6 Day)
Same as above, but using the 8×8 rep scheme for advanced lifters.
(6 Day - Advanced) Vince Gironda 8x8 Split Workout Routine Spreadsheet | LiftVault.com
Muscle Building Diet Tips
Here are two resources to help you understand how to eat in order to build muscle.
Ectomorph Diet Plan

Don't be put off by the "ectomorph" word. This advice applies to just about everyone.
There are tons of resources in the above link that will give you everything you need to understand how to eat in a way that fuels your body and helps you recover properly.

How to Gain Weight for Hardgainers

If you're especially having difficultly putting on weight, give this a read.
Happy lifting!