This is a 6 week week bench press program based upon the Prilepin chart. As it only utilizes two bench press training days per week, I'd probably recommend it for more advanced bench pressers that are not able to recover from three bench press training days per week.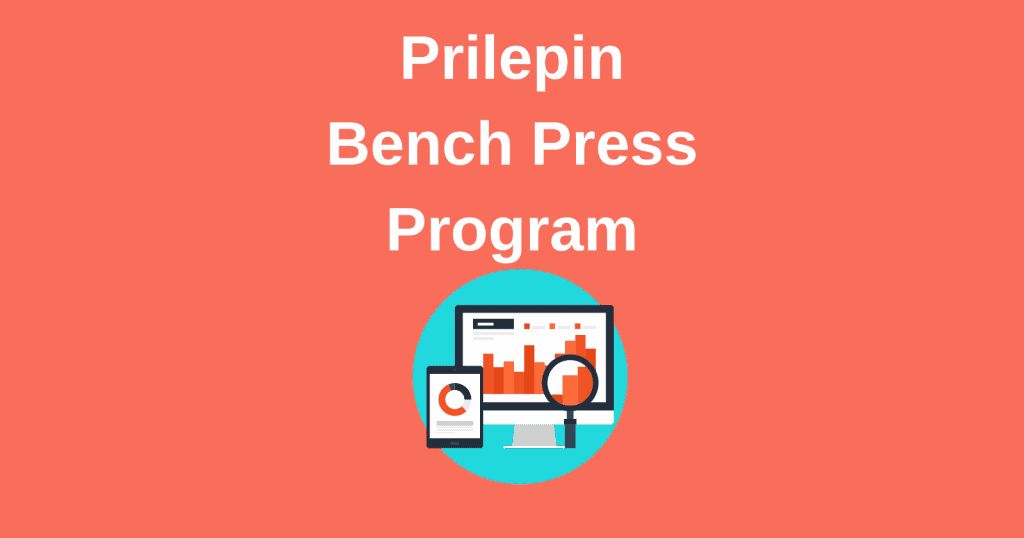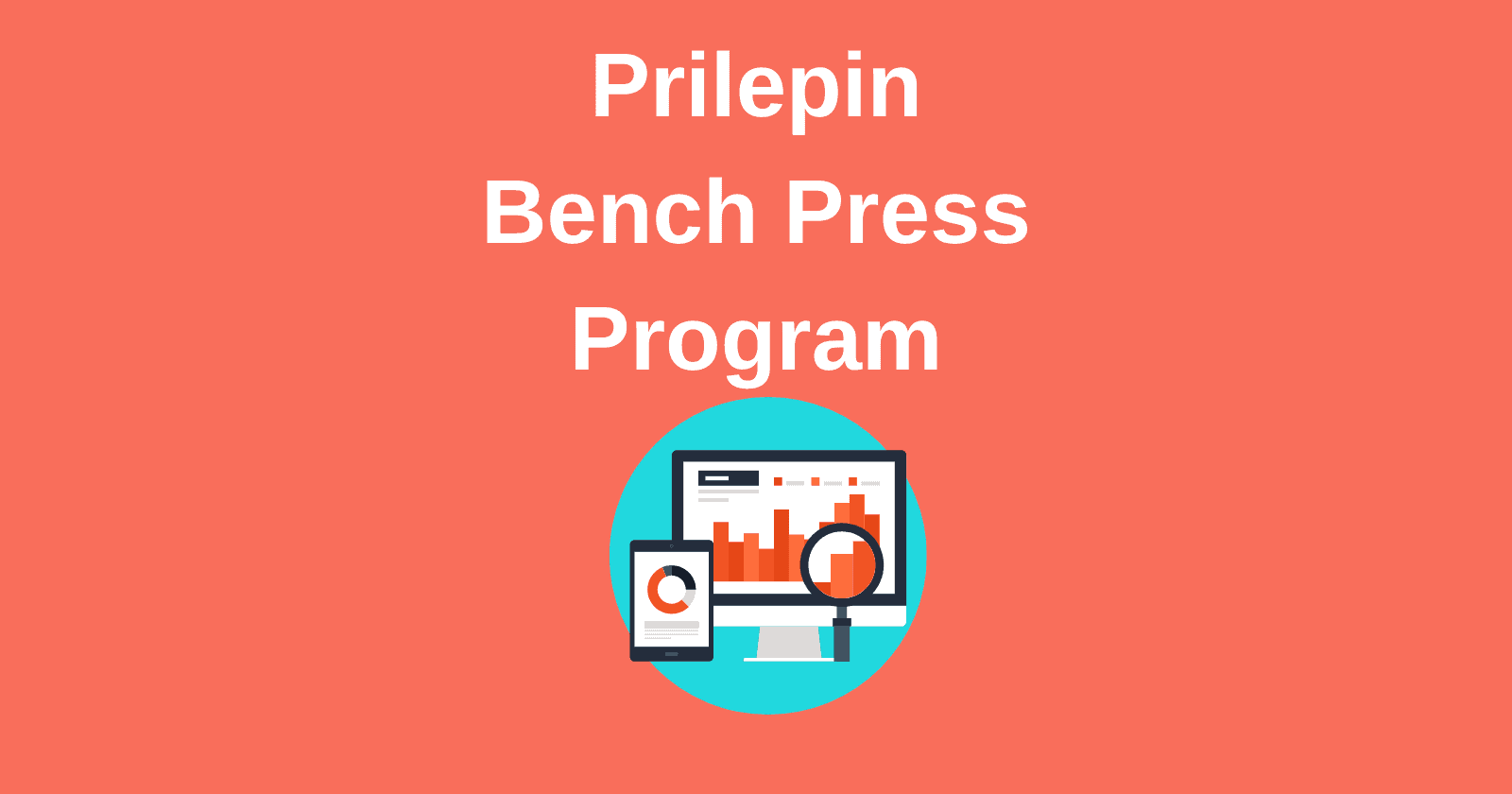 The program never dips below 80% intensity, but never exceeds 90% intensity. As such, I think it could be useful as a strength realization block after a higher volume bench press block. I think this could be beneficial to run before a pure peaking block like the 6 Week Russian Bench Program.
Program Overview
This is a pretty straight forward bench press program and is built upon tried and true percentage + rep range combinations.
Six weeks in length
Two bench press training days per week
One training day is dedicated to heavy bench press
One training day is dedicated to close grip bench press
Intensity never exceeds 90% and never dips below 80% of your competition bench press one rep max
4 accessory movements are performed after the main bench work
The accessory movements are higher volume, usually 10-16 reps per set
Program Tips
These are quoted directly or inferred from the program source.
Pause all bench press reps.
Be explosive with every rep. Focus on speed, but don't get sloppy.
RPE should not exceed RPE 9 (i.e. one rep left in tank).
As such, if you miss reps you probably need to lower your one rep max.
Don't train your triceps too hard on the Monday heavy training session (you're going to need them for all of the CGBP work on Friday). Aim for RPE 8 on the JM Press.
Advanced lifters can add chains on the Friday close grip bench training session.
If your max is below 100 kg/220 lb, you may need to do the calculations by hand. To do this, unhide columns E and I, which show the percentages (how to unhide columns in Google Sheets).
Spreadsheet
The spreadsheet is based on an interpretation of the original source script.
6 Week Patrik Nyman Prilepin Bench Press Program | LiftVault.com
Prilepin's Chart
This program is based on Prilepin's chart, which was initially published in the 1980's in Managing the Training of Weightlifters. While Prilepin didn't author the book, their research into optimal rep ranges, total rep count, and intensities for weightlifters ended up becoming quite influential.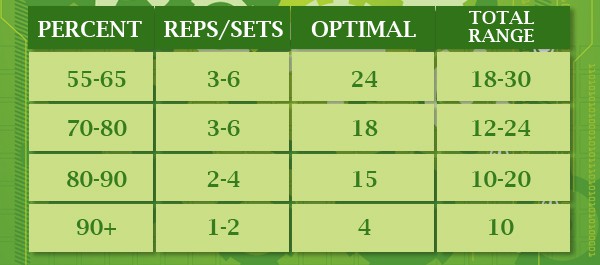 Basically, it provides an ideal rep range and total rep count for different intensities (or "percentages").
For example, if a lift is performed for 80% of its one rep max, each set should include no fewer than 3 reps and no more than 6 reps. Adding up all of the working sets should not result in fewer than 12 reps performed, nor more than 24 reps performed.
There's a bunch of ways you could slice this:
3 sets of 6 reps @ 80% would hit the optimal rep count of 18, while really pushing the upper end of the acceptable rep range.
6 sets of 3 reps @ 80% would have equivalent tonnage and rep count, but probably be easier to achieve than sets of 6 at 80%.
4 sets of 4 reps @ 80% would meet all of the Prilepin guidelines as well, with a total rep count of 16 landing in the recommended 12 to 24 rep count range.
10 sets of 3 reps @ 80% would not be within the Prilepin guidelines, as the 30 reps performed would exceed the recommended 24 rep count limit for the 70-80% intensity range.
You get the idea.