Written by Bret Contreras, Strong Curves workout is a great program for novice and intermediate lifters looking to get stronger and, yes, have a better butt. The program's greatest strength lies in its simplicity, making it a simple workout to follow and make progress quickly.
It has quickly become a staple within the strength training community and is available in paperback and Kindle on Amazon.
December 2019 Update:
Bret Contreras has published a new book: Glute Lab. It is getting rave reviews from readers that have been following Strong Curves for years, reporting it has more informational content, more illustrations, new programs, and overall greater depth. Clocking in at over 600 pages, Glute Lab may be the most comprehensive effort published on strength training for women and glute training.
Related: Book Review: The Glute Lab vs. Strong Curves: What's the Difference?
The Glute Bible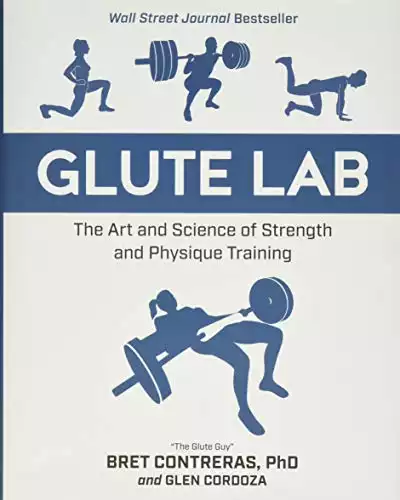 There are 3 different Strong Curves spreadsheets below:
bootyful beginnings (beginner)
gluteal goddess (more experienced)
gorgeous glutes (more experienced, lower body only)
Strong Curves Workout Program Overview (Free PDF)
To read more about the program and how to do the exercises, here is a sample PDF that Bret published for free. It includes everything up to the actual programs, which are laid out in the spreadsheets below.
Source for the spreadsheets
/r/StrongCurves Community on Reddit if you have any questions
Check out Strong Curves on Amazon if you want 100% of the programs, tips, and advice from Bret Contreras.
Strong Curves on Boostcamp App
Get App Version of Strong Curves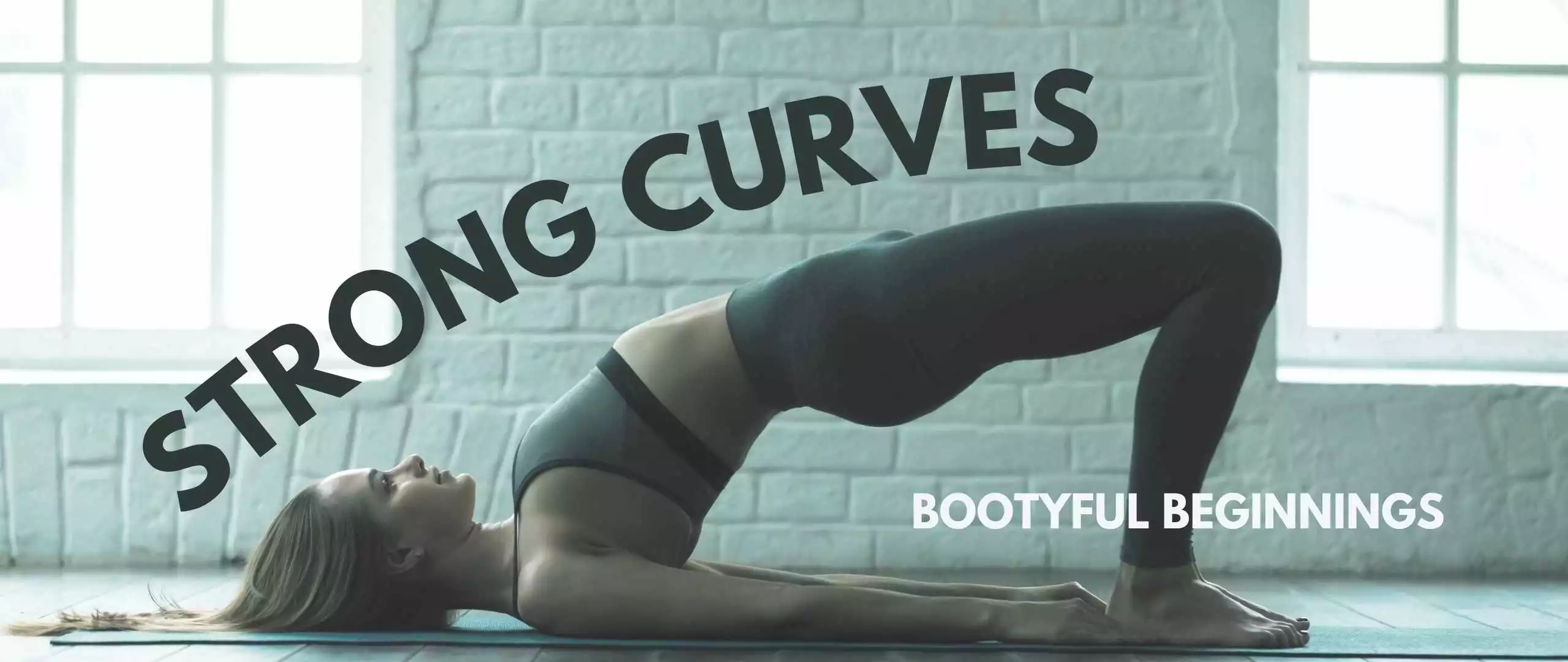 Strong Curves: Bootyful Beginnings - Boostcamp App
Prefer an app to a spreadsheet? If so, you're in luck!
Boostcamp has a free app version of Strong Curves (Bootyful Beginnings) that you can use directly from your phone.
It tracks your progress and calculates your lifts, just like a spreadsheet.
Works on iOS and Android.
Lift Vault earns a commission if you click this link and make a purchase at no extra cost to you.
If you prefer to use a free app version, Boostcamp is a good pick.
It also has other popular programs like 5/3/1, nSuns, Candito, Greg Nuckols, and Reddit PPL.
Strong Curves Spreadsheets
Strong Curves: Bootyful Beginnings Workout Spreadsheet
Just as it sounds, Bootyful Beginnings is an excellent workout program for athletes that many not have much familiarity with the movements needed for the workout program. If you start anywhere, start with this one.
Bootyful Beginnings - Strong Curves Spreadsheets | LiftVault.com
You can find an older version of the Bootyful Beginnings spreadsheet, but I prefer the layout of the one above. Both are the same program.
Strong Curves: Gluteal Goddess Workout Spreadsheet
A more advanced follow up program for graduates of Bootyful Beginnings. The most significant difference vs. Bootyful Beginnings is that the rep volume decreases and the weight increases. Get ready for a strong booty!

Strong Curves Gluteal Goddess Spreadsheet
Strong Curves: Gorgeous Glutes Workout Spreadsheet
Another product of the fabulous /r/StrongCurves community. This is a program spreadsheet for Bret's Gorgeous Glutes variation of the Strong Curves program.
This is a lower body only program, so you will need to fill in your own upper body or cardio work. There is some space in the spreadsheet to add that in. Lift Vault has bench press programs or you can just swap in the upper body work from another program you'd prefer.
Gorgeous Glutes Spreadsheet | LiftVault.com
Strong Curves Review (Video)
Strong Curves FAQs
What is the Strong Curves program?

Strong Curves is a strength program design focused on inducing glute hypertrophy and lower body strength.

Do I need lifting experience to start Strong Curves?

No. Strong Curves has different variations, including "Bootyful Beginnings," which was designed for beginners. The book explains how to do all exercises (with pictures too!). Beginners welcome!

Is Strong Curves only for beginners?

Nope! Its "Gluteal Goddess" variation can accommodate athletes with more experience. You can also borrow elements from Strong Curves to incorporate into other programs.

Do I need special equipment to run the Strong Curves program?

There is some recommended equipment for Strong Curves, which is described in detail in the book. An incomplete list of recommended equipment includes: a squat rack, barbell, dumbbells, and resistance bands. For folks with limited equipment, the book covers how to complete the program with limited amounts of equipment through dumbbell usage and bodyweight exercises.