Euphoria pre workout is a pre workout supplement manufactured by Euphoria Supplements. It touts its ability to deliver focus, energy, and pumps with some novel ingredients like oxiracetam and pterostilibene caffeine. Euphoria pre workout is associated with Gym Shark athlete David Laid.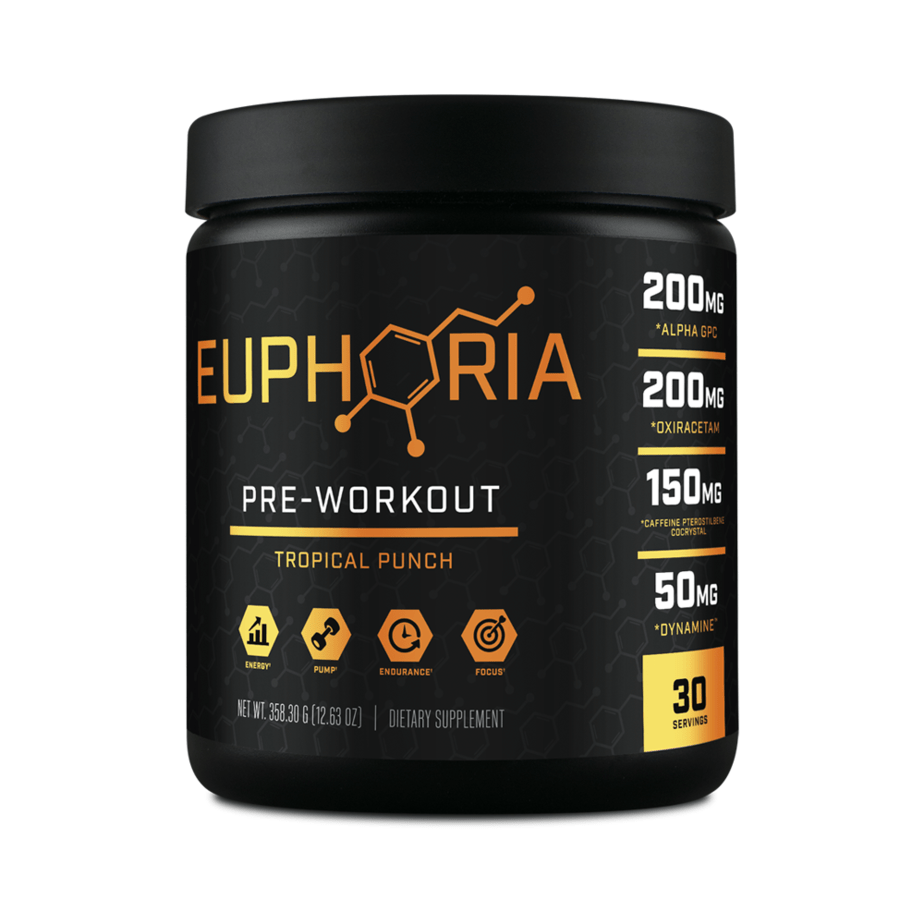 Ultimately, Euphoria Pre Workout was disappointing. Several of its ingredients are underdosed, but more importantly it does not deliver the focus, energy, and euphoria I was expecting.
I'd recommend Wrecked, Superhuman Supreme, DVST8 of the Union, Hooligan… really a long, long list of pre workout supplements before recommending Euphoria.
Best First High Stim Pre Workout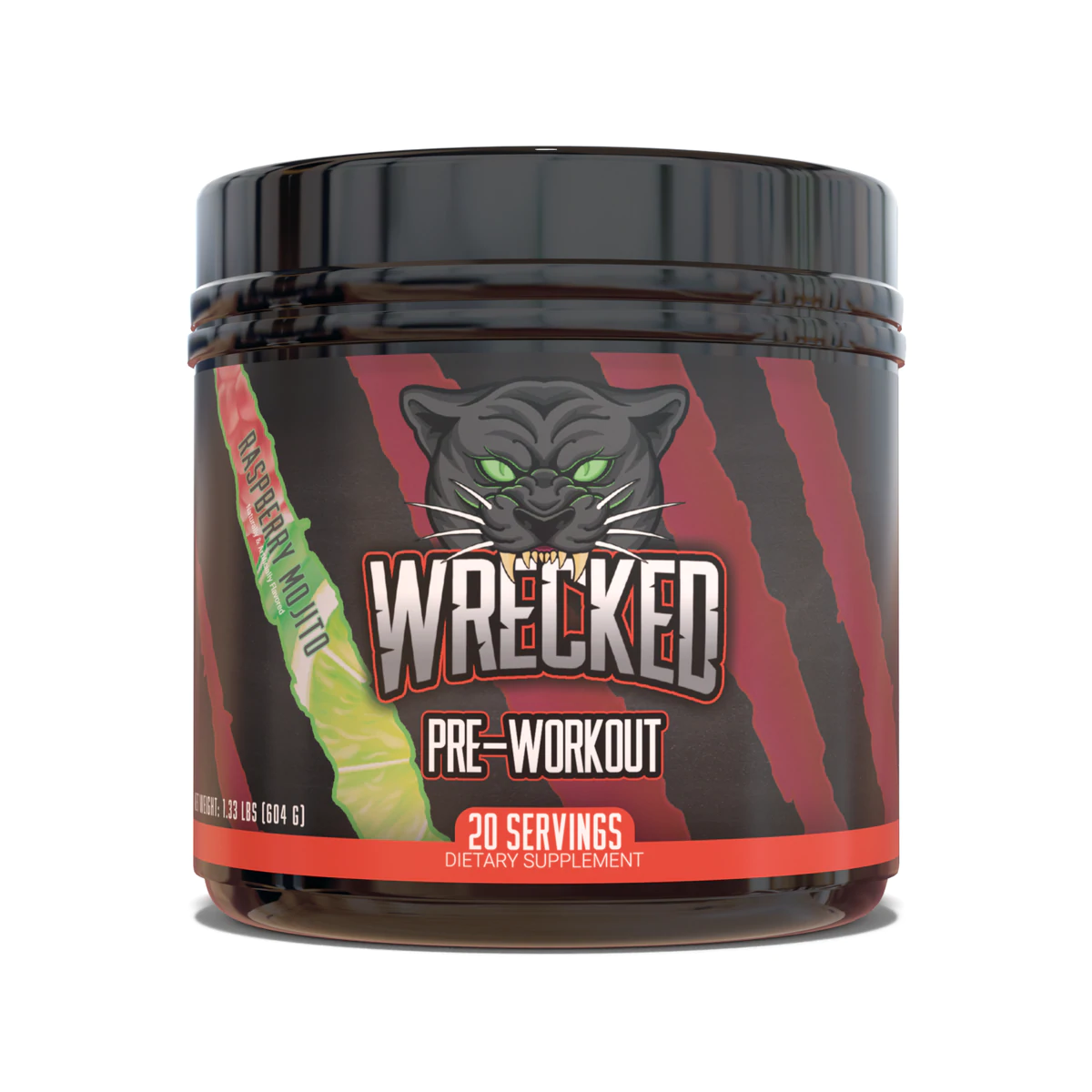 Wrecked Pre Workout - Huge Supplements
Wrecked v2 released April 11, 2022.
For those looking to get a taste of what "high stim" pre workouts are like, then Wrecked serves as a reasonable introduction.
Not really for beginners - for the curious.
L-Citrulline: 8,000 mg
Eria Jarensis: 250 mg
Caffeine Anhydrous: 250 mg
Di-Caffeine Malate: 75 mg yield
Shop Huge Supplements
Lift Vault earns a commission if you click this link and make a purchase at no extra cost to you.
With that said, read on for more details regarding my experience with this product.
My Experience
I tried out Euphoria pre workout over a few occasions to see how its effects were.
Taste
I tried the watermelon mojito flavor and it was pretty tasty. Certainly drinkable and I wouldn't expect to hear many complaints from most folks.
Effects
Within 20 minute I could feel slight beta alanine tingling, but it was not an overwhelming feeling. It was just enough to be noticeable.
Around that same time I could feel the caffeine and other focus ingredients start to kick in. Unfortunately, these feelings of energy and focus didn't really "ramp up" from the initial effects felt. I'd rate energy around a 3 out of 5 and focus at 2 out of 5.
Euphoria pre workout didn't feel very different than just drinking a Monster energy drink. This might be enough for those who are naive to the effects of caffeine, but for me it was not satisfying.
Pumps did not stand out to me. I always get a pump going when I do high rep workouts, but I didn't get the feel that Euphoria was enhancing them much.
Value
At a price point of $45 you could do much, much better than Euphoria.
If you want energy and focus, check out Hooligan or ESP Extreme on my list of strongest pre workout supplements.
Looking for euphoria? Try Dark Energy or El Jefe Pre Workout.
All of those are available for the same price or less and deliver vastly superior results.
Euphoria Pre Workout Ingredients Label
Below you can find the ingredient label for Euphoria Pre Workout.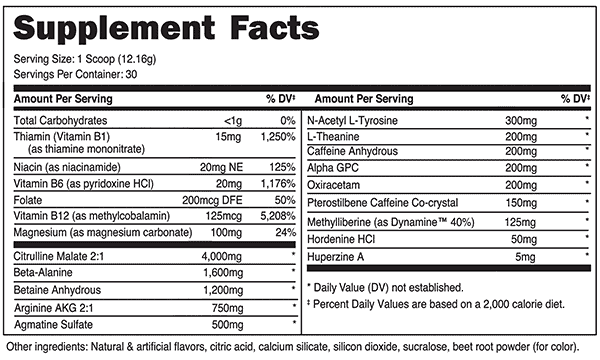 Citrulline Malate 2:1 (4 g)
Beta Alanine (1.6 g)
Betaine Anhydrous (1.2 g)
Arginine AKG 2:1 (750 mg)
Agmatine Sulfate (500 mg)
N-Acetyl L-Tyrosine (300 mg)
L-Theanine (200 mg)
Caffeine Anhydrous (200 mg)
Alpha GPC (200 mg)
Oxiracetam (200 mg)
Pterostilibene Caffeine Co-crystal (150 mg)
Methyliberine (Dynamine 40%, 125 mg)
Hordenine HCL (50 mg)
Huperzine A (50 mcg)
Euphoria Pre Workout Review
Summary
Euphoria pre workout was disappointing. Its energy and focus were mediocre and, for the price point, it's not a product I'd recommend. 
Pros
Good taste
Good mixability
Contains some unique and interesting ingredients
Cons
Mediocre energy
Mediocre focus
Many ingredients are underdosed
Comments Rating
( reviews)